Baroque Luxury Spring Summer Collection are the 3 piece luxury dresses for Pakistani women in traditional styles check all of them from the gallery.
Baroque is the new emerging luxury brand of Pakistan which is now expanding their roots all over the world.Recently they have opened their stores in India to cover South Asian market all of their collections are in beautiful designs and prints.
This is one of other their luxury collections which can be worn on special occasions and parties.Traditional dress types of 3 piece kameez,pants and duppata are used to make this collection luxury in traditional way.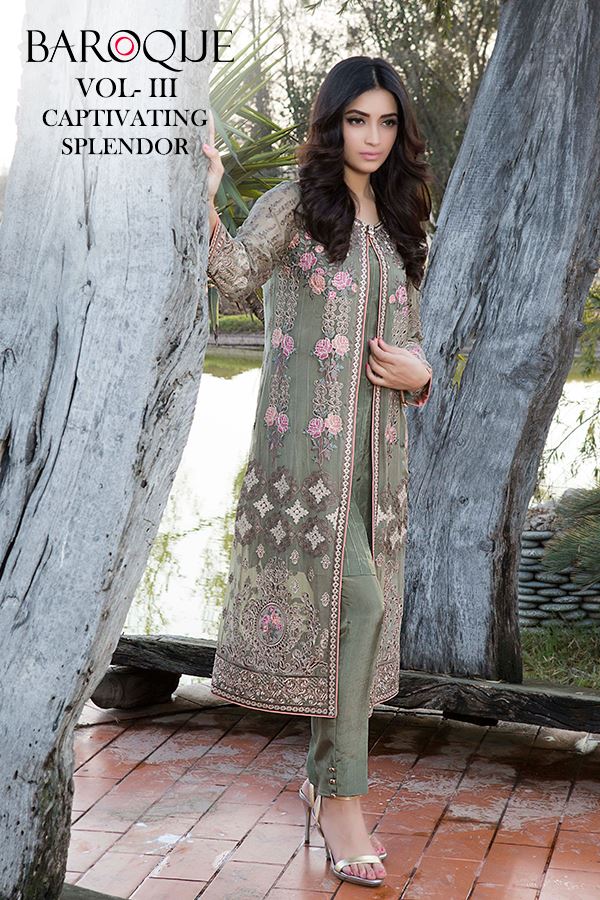 This collection is considered luxury because of work and art done on the dresses high quality chiffon fabric is used with golden thread in some areas.Some jeweled printed work is also done to attract the customers who are looking to buy luxury party wear dresses.
In Summer this year you will be having festive occasions which you always want to look great on them and these dresses will make you what you want to look.These dresses are available in both stitched and unstitched forms prices will be different in both of the categories.
You will find floral patterns also which are on both front and back sides of the shirts.Not much color combinations are used by the designers their main focus was on light color on white and off white.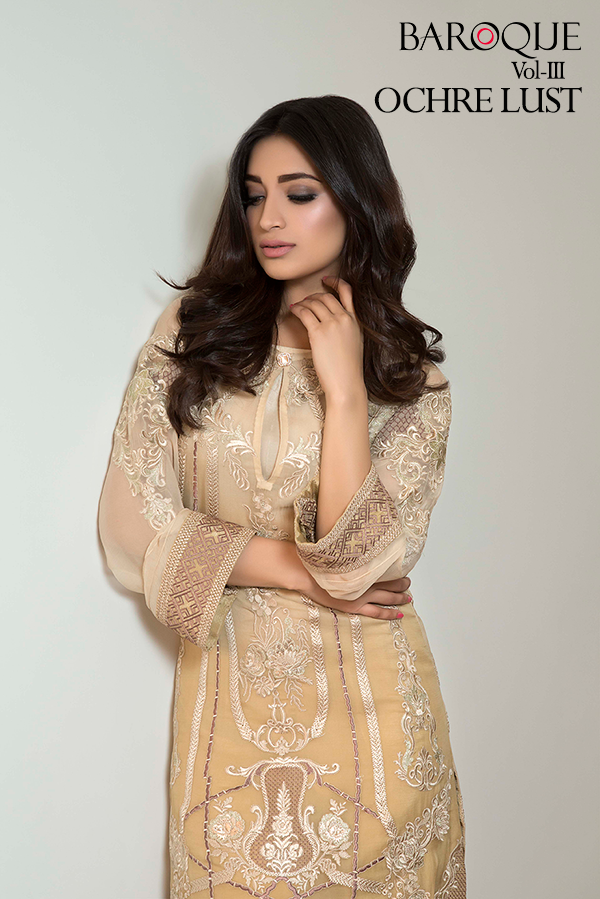 We can say that Baroque have produced simple,sleek,elegant and luxury designs keeping in mind the daily routine clothing for the women of Pakistan.Because some brands will designs luxury dresses in fancy styles but Baroque have provided luxury touch in your daily routine clothing style.
The price of these dresses are high because high quality fabrics and art work is done for unstitched you have to pay 9,900 rupees and if you want complete stitch dresses you can get it around 12,500.
All the dresses are available on Baroque website you can shop online or visit their retail stores which are now in all big cities of Pakistan.Now you have read the details its time to see Baroque Luxury Spring Summer Collection.
See More:-Sobia Nazir Spring Summer Pret Collection