Firdous Embroidered Eid Lawn Dresses are fabulous shalwar kameez dresses in colorful embroidered patterns that can be worn in Ramadan and Eid days.  
Firdous Cloth mills is one of the leading common women clothing manufacturer in Pakistan their collections are based on latest and trendy designs.Eid fever is on many designers and brand have launched their Eid dresses.
Many designs and varieties are available to choose because designers have presented many colorful varieties for you.Just like their previous lawn this collection also have trendy embroidered patterns that are worth wearing.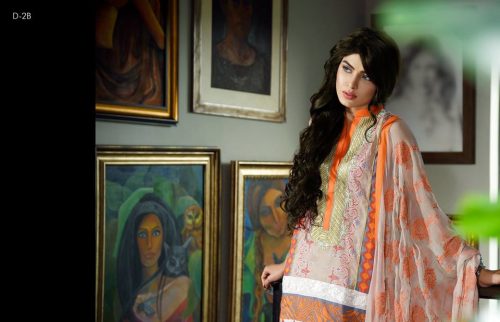 Firdous have always shown beautiful and trendy designs in all of their collections which are launched season wise and now its time for festive occasions.So you can expect more of these types of dresses in the coming months.
These are 3 pcs form of shalwar kameez dresses with traditional shirts and chiffon duppata but trousers are in modern designs and dyed colors.You can wear these dresses on Ramadan days and night events also.
Eid specific collections does not mean you have to wear them only on Eid days you can wear these before and after Eid also.Printed and embroidered patterns are of the same art designs that they have produced in their previous lawn collection.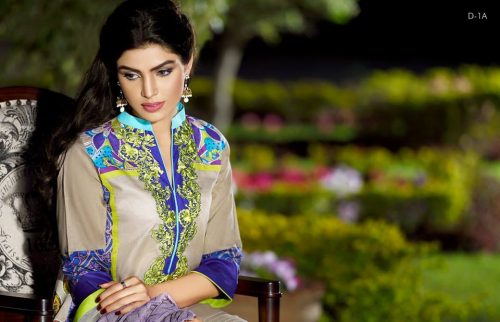 This season is mix of lawn and other party wear clothing fabrics you will find plenty of lawns some are fancy and some are traditional designs.Quality will only be availed from top brands and Firdous fashion is one of the leading brands out there.
Firdous have already launched some lawn collections before you can check them from their website and Facebook page to compare these designs with previous work of the brand.By looking at the designs this collection is more of casual then formal.
Fabrics are very comfortable you can wear these dresses all day long in the sunlight so lets check the Firdous Embroidered Eid Lawn Dresses complete collection.
See More:-Net Lawn Embroidered Kurti