The winter season is a constant problem for everyone between having chapped lips and forgetting to put on a lip balm. Although we all agree on how drying this weather is, oftentimes we forget to provide sufficient moisture to our lips. If we frequently continue to do that, our lips can become chapped, flakey with crack, and oftentimes they can also end up bleeding and becoming sensitive to touch.
If you are lazy and cannot put on a lip balm or Vaseline now and then, there are many other solutions for you as well. The simplest hack to keep your skin and lips hydrated and moisturized is to keep your body well-hydrated. Once you are hydrated, the chances of your lips getting cracked or chapped become less likely.
While we relax in front of the heater for hours, we often forget that all the heat sucks out the moisture and hydration and leaves our hair and skin looking dull and dehydrated. Hence, increase your water intake during winters to have healthy and moisturized skin and lips.
Be sure to drink at least 8 glasses of water every day to save yourself from the horrors of chapped lips.
If you are someone who cannot keep up with regular habits and fluctuate with them now and then, then we have got a hack just for you. You can make a mask for yourself at home with some simple ingredients that we sure are going to be lying in your kitchen at this moment. It is a simple two-ingredient mask that would take your lazy-self less than two minutes to make and give you hours of hydration and moisture. You will never have to worry about chapped lips once you start using this mask.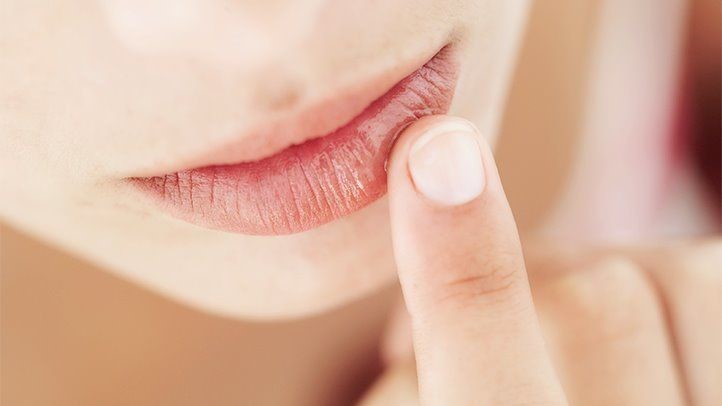 The two ingredients that you will need to make this mask are honey and coconut oil. Coconut oil is packed with good fats that help to condition and moisturize your skin. Moreover, it has anti-inflammatory properties which will help repair your chapped skin and fix if there are any sensitive tears and spots on your lips. Honey on the other hand is an excellent moisturizer that helps to keep your skin soft and lock in all the hydration so that your skin does not get dehydrated. Moreover, honey also has anti-bacterial properties so once you start using this mask, you will also be protected from many skin conditions that may further deteriorate your problem of chapped lips.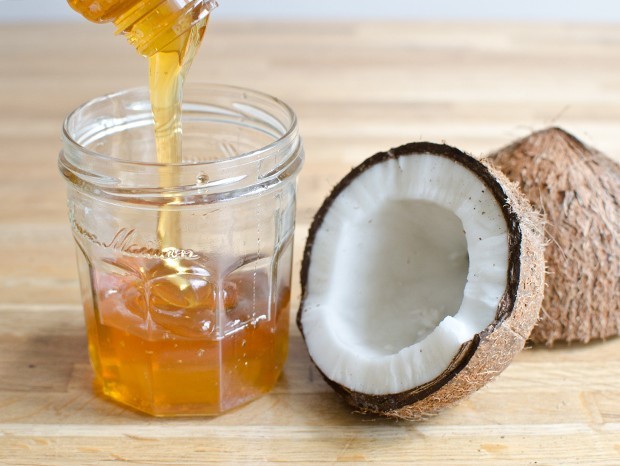 Simply take a tablespoon of honey and a tablespoon of coconut oil. Mix up both of the ingredients and apply to your lips. Massage the mask onto your lips for 5 minutes and then leave it on for another 5 minutes. You will thank us for this hack because your lips will be super soft and hydrated once you use this mask. You can also make this mask in a bigger quantity and store it in a jar on your bedside so that you can easily apply this mask everyday overnight onto your lips to reveal soft plumped lips in the morning.