Sana Salman Semi Formal Summer Dresses are the traditional style modern dresses that women can wear on special occasions of this season.
Sana Salman have launched two back to back collections one is more of traditional style and the other is in modern style.We will be showing you modern one because women will like to wear these designs on special occasions.
These types of designs have been launched before by other brands you can see many brands following each other designs and making them better.These are open jacket type shirts with trousers with beautiful printed work you will see around sleeves and on shirts.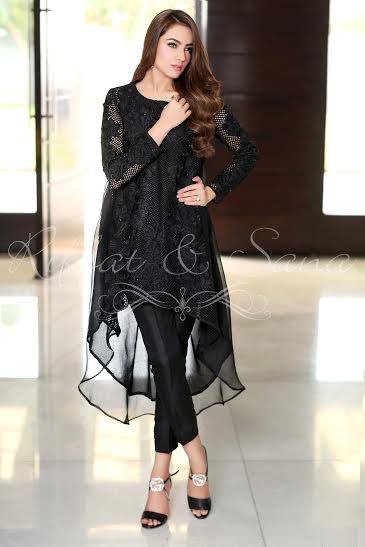 Different design patterns are used by designers on every dress making you to buy every dress presented.Because designs are so stylish you may want to wear every dress on all of the events you are going to attend.
Sana Salman is basically traditional dress designer of Pakistan her collections are based on shalwar kameez dresses of different designs.This type of dresses are also inspired from shalwar kameez designs but these are more modern and young girls love to wear these.
College going girls love to try different fashion styles every day these dresses can be your next style statement.If you want to style your self in a modern traditional avatar then this collection is for you.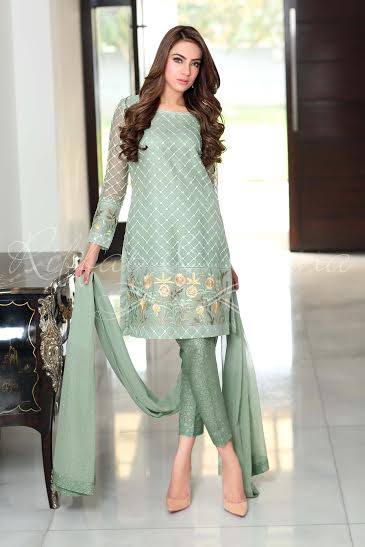 Every thing is designed with great care you will see great art work of printed designs that Sana Salman always introduce. The length of the trousers are near the toe area making it look like pants that's why its called traditional style in modern design.
Summer will be so hot only soft fabrics are needed that's why designers always use soft and comfy fabrics that you can carry easily. All the summer collections are launched way before the summer season just to give you time to think and buy which one you likes.
Check all the designs of Sana Salman Semi Formal Summer Dresses from the gallery and look which dress suits your personality.
See More:-Cotton Shalwar Kameez
Sana Salman Semi Formal Summer Dresses