Marble Design Nails is one of the new trends of this summer you need to look at all the designs that we have selected for you so let's have a look at them.
Summer is all about the trends just like clothing trends there are some accessories trends and makeup trends.Today we are going to show you a nail art trend that is getting famous because of the designs and colors on it.
Looking at the designs you will consider that it's tricky and hard to do but it's not it is one of the easiest nail trends that you can try at home.
Marble Design Nails Summer Ideas
To try this unique nail trend all you need is tools and your creativity it's not necessary to follow the same designs shown in the images you can create your own.
You will find marble design nails in a variety of different colors from darkish shades of gray to purple and light blue.Whether you are going for a party or just casually outside these nail ideas are easy to implement and can be matched with any of your summer outfits.
You can use your creativity to mix colors and patterns to create something of your own which will match with your outfits.We are suggesting creating something of your own because you will have the better idea what's look great on you.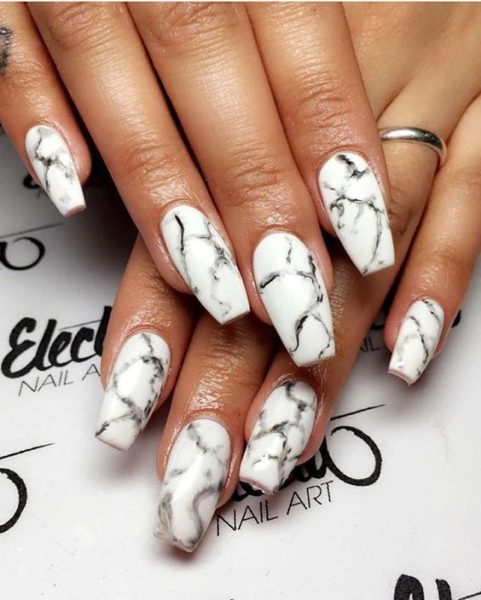 Because these ideas in the images are randomly chosen that will help you to achieve this new nail trend.The best thing about these nail designs is that you can use some lighter shades and bolder shades also it will be totally up to you.
With these nail trends, other fancy accessories like jewelry and other stuff will look fabulous so what you are waiting for just look at the Marble Design Nails Summer Ideas image gallery and try to create something of your own.
See More:-Ice Cream Nail Art Designs