Finally, fall is here and the change can be felt everywhere around us. Be it changing fashion to accessories to different hair and nail color trends, everything seems to change with the changing weather. Coming onto the nail color trends, it is so important to step out of the usually dark shades and switch to something more exciting and trendy.
While summer was here, it was easy to choose from a variety of either bright neon or pastel colors but, with fall approaching, the nail color tones we opt for a more subtle and less loud. But, less loud or shocking does not mean that it has to be boring. To give you more options to choose from and step away from the usual nudes and reds, we have brought for you some of our top picks of the nail color for Fall 2020!
Red wine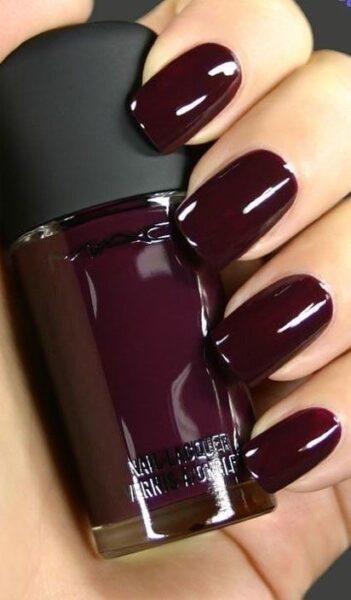 We all prefer to wear dark colors during the fall season as most of the outfits we wear are of dark or deep color. Normally we just put on a black nail color so that it pairs with every outfit but that also tends to get quite boring. We have brought for you a black alternative that is a red wine nail color. This color is a mix of black, red, and purple which cover almost all the shades of the outfits we need to pair it with making it a perfect fit. To make it a bit more fun, you can add a few Rhinestones or some glitter to it to make it more glam.
White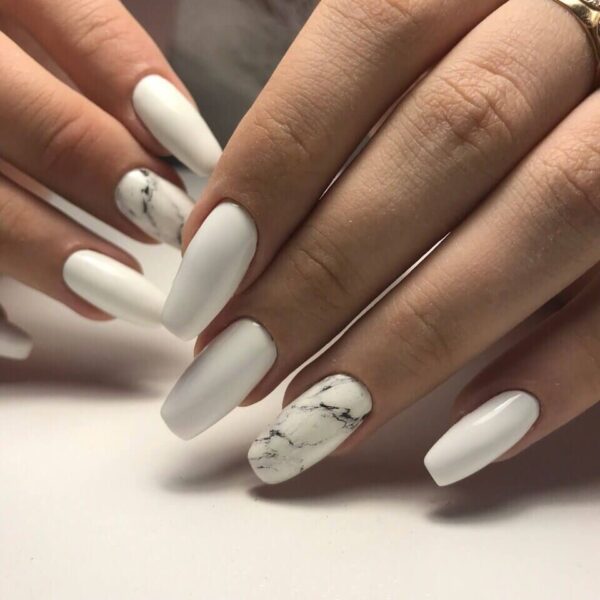 Normal can be sometimes boring and now is the time when pretty much everyone is stepping away from the normal. As much as we would love to put on dark nail paint because of its convenience during fall, we all can agree that it gets quite boring. Instead, we have decided to put on white nail color this year.
No matter what skin tone you are, white nail paint is always going to be a hit for you. Moreover, this nail color makes every ready for no matter either a causal or a fancy place you have to go to as it is so basic yet so chic at the same time.
Glitter nails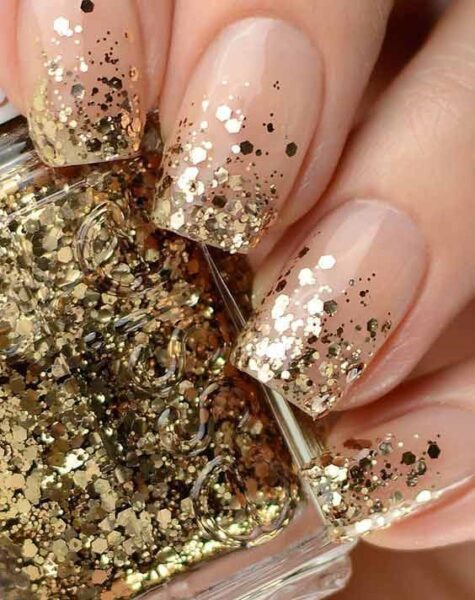 We understand how hard it is for some of you to keep on switching your nail color every day. So to avoid the hassle, most of you just decide to stick to your usual nude shades. At some point, everyone gets bored from applying the same color over and over again for a long time. It is time to switch your basic nudes shade up and make it more fun. When you apply nude nail paint, finish it off with some glitter on top to retain the color but also make it look glam and fun at the same time. Moreover, a glitter manicure is going to last you for weeks so you will be saved from the hassle of crooked nail paint.
Holographic nails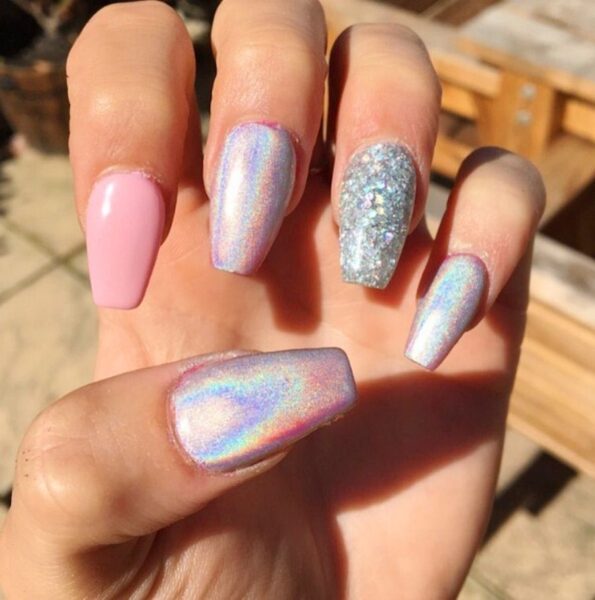 These nails have been the buzz for quite a while now and it is now time for you all to give it a try. With holographic nails, it gives you such a futuristic feel with something so basic that you have to do. You can refer to many tutorials available online about how to get these nails or save yourself from the hassle and go to a nail salon. These nails look pretty basic upfront but with the right lighting, all the rainbow shades are exposed making it so fun and glamourous.