Geode Nail Designs is one of the new trends for this summer let's have a look at some of the designs that you can easily try at home.
Geode color is trending this summer from clothing to accessories and nail designs you will be seeing geode colors in different forms and there are many ways you can try this trend.
Recently we have shown Geode Hair Trend which will look absolutely perfect with these geode nail designs.
Geode Nail Designs
Nail designs can be made in many different combinations you can use your own combination also by getting inspired from these designs.
Geode trend was first seen on Instagram, style lovers were posting it in their own style.We have gathered all those nail designs and showing it to our readers.
Before this we have selected geode hair trend for you these nail designs are the perfect match for those hair ideas.This nail design can be done during the casual occasion and formal also because there are many ways in which you can try this nail trend.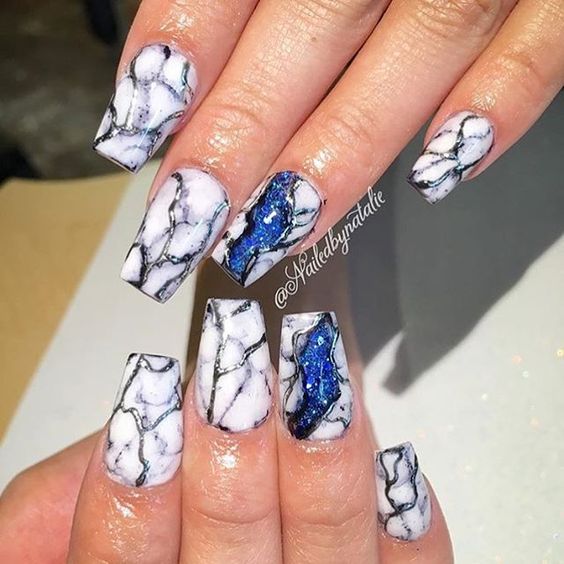 There are many different combinations of geode nail colors some of them are shown in the images and some of the combinations can be created by yourself.
You can use vibrant colors and light colors also you can even leave half part of your nails bare to have a different style from others.
This nail trend will be until the end of summer because of its popularity nowadays which is getting more popular because of social media girls are sharing their own styles every day.
If you want to search some styles of geode just type #geode with a hashtag in the search bar of any social media sites we prefer Instagram and Facebook.
These are just nail ideas later we will share how you can have these nail designs if you are beginner you will learn a lot just like in the past we will share complete pictutorials also.
See More:-Ice Cream Nail Art Designs