4th Of July Fashion Projects are DIY ideas for creating something for America's Independence day check all of them below.
Independence day is near and you need to be prepared before the event so you can enjoy it in patriotic fashion.From past few weeks we have shared some 4th of July posts related to clothing and shoes.
4th of July Shoe Ideas and 4th Of July Outfits are two posts have all the patriotic fashion related to clothing and shoes.But today we have more DIY ideas for you some are for clothing,shoes and some are for other accessories.
4th Of July Fashion Projects

All of these are creative and can be easily done at home using simple tools or things available in the house.First you need old things it can be clothing or shoes and then apply these shown ideas on them.
You can have America flag snicker or shoes choose the white color because then its easy to make a flag on it.Flag can be made with paint colors or stickers are available in the market of different sizes.
But these projects are handmade stuff that can be made by hand and you don't have to buy any expensive things.Outfits can easily be customized by dying them with American color or drawing it from paint colors.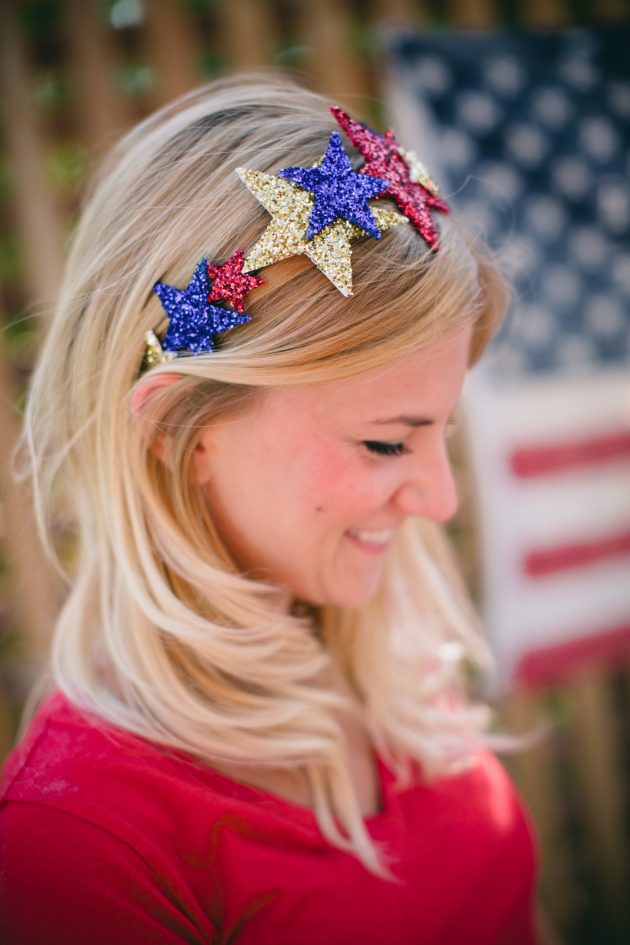 Colors should not have to be permanent because you are doing this for a day after that you can remove the colors.
If you have bought printed dress of American flag which are specially designed for this event then you can add more sparkling embellishments to it.Make it more visible so your outfit can become unique and special that no other person have worn.
You can have American flag on handbags skirts,denims,tops on both side of it and sleeve area of the shirts.
Below we have some 4th Of July Fashion Projects ideas you can take inspirations from these images and create something of your own.
See More:-6 Summer Sandal Trends