DIY Brooch Ideas are one of the new fancy trends going hot this season have a look at the images and try these ideas.
Wearing a brooch is the new trend going out these days celebs and fashionistas are trying it you should also try it on any of your favorite dress.
There are many customs made brooch available in the market which you can buy but how about creating it by yourself.It will test your skills and you will get the brooch you want to wear.
History of brooches is not new these have been the special favorite accessory for the woman ages ago to wear with special occasion dresses.
It has the royal effect in it if you have seen old royal pictures of some queens then you must have noticed a brooch on their shoulder or anywhere on the dress.
All the materials you need to make a brooch is available in the market you just need to show some skills and make a perfect brooch for yourself.
DIY Brooch Ideas
We have 12 different DIY Brooch ideas for you have a look at these images and create something special.
1.Flower Fabric Brooch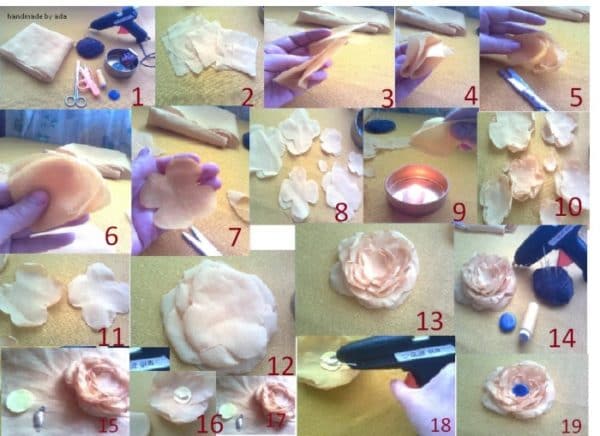 You can create a flower shape from a piece of fabric it will require your cutting skills and how you take the approach to follow the above image.Create a beautiful flower and place it on the front side near your heart it looks royal and special.
2.White Flower Brooch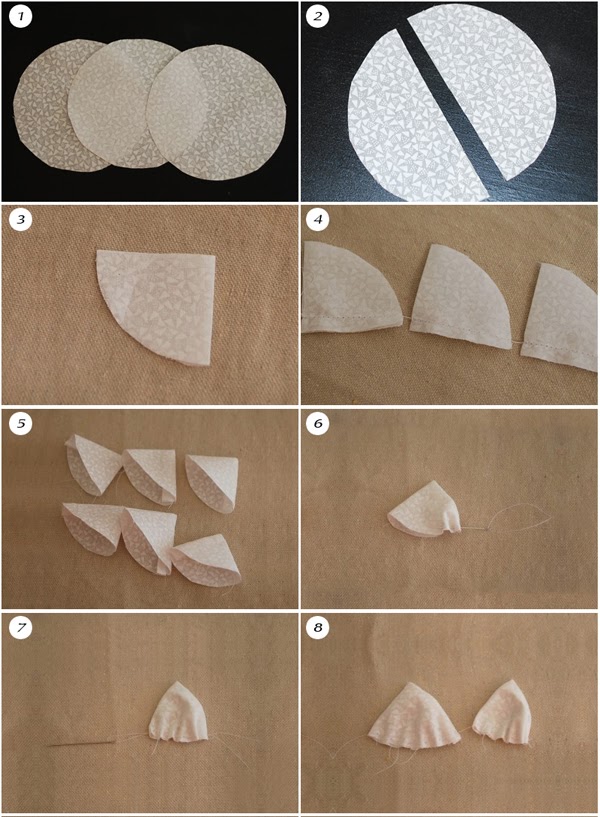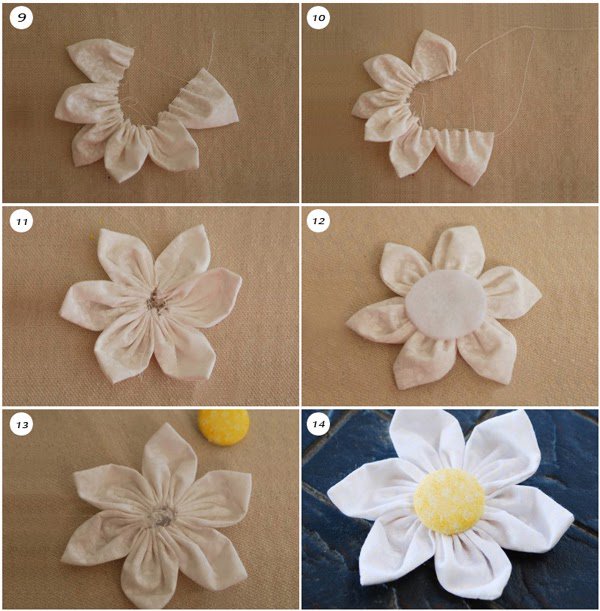 This one is pretty simple just cut fabric in a sun flower shape pass thread along with all sides and hold it together by tightening the thread attach a material to the top and your sun flower shape white flower is ready.
3.Green Fabric Flower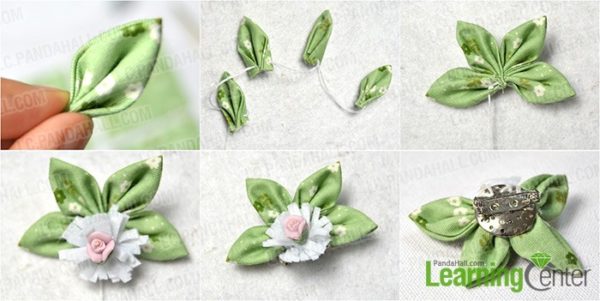 Green is known as the eco-friendly color and it looks close to nature try it if you are wearing a light color dress which matches with green.
4.Pink Fabric Flower Brooch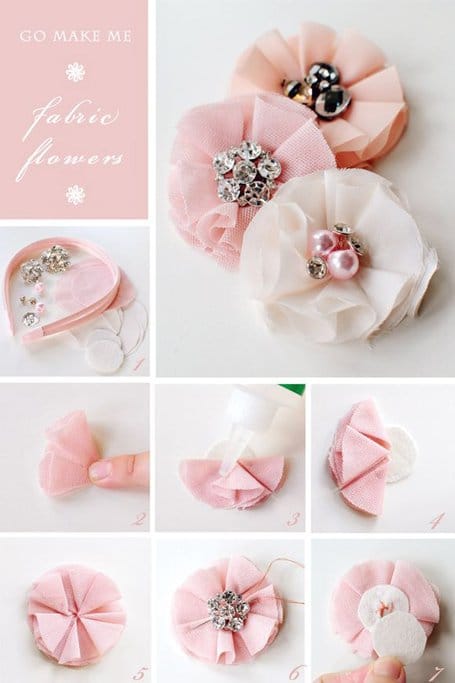 Use pink fabric material if you want to have a pink flower brooch it looks nice on light color dresses, especially for the prom parties.
5.Mothers Day Gift Brooch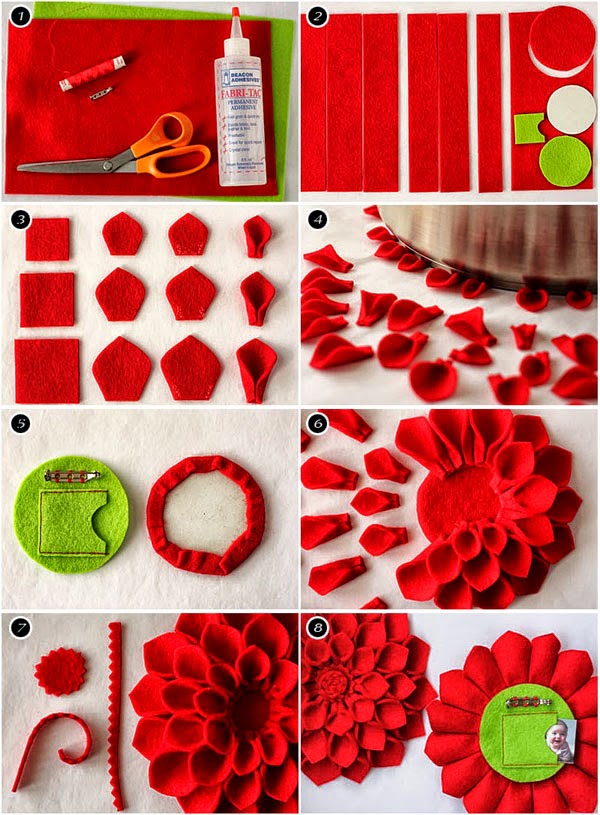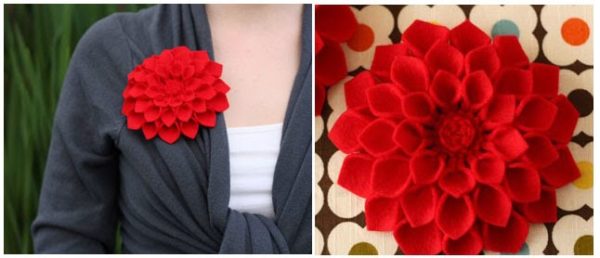 Want to gift something to your mother on mothers day then this DIY Brooch is perfect for the mothers make it by yourself and gift it to your mother.
6.Purple Simple Brooch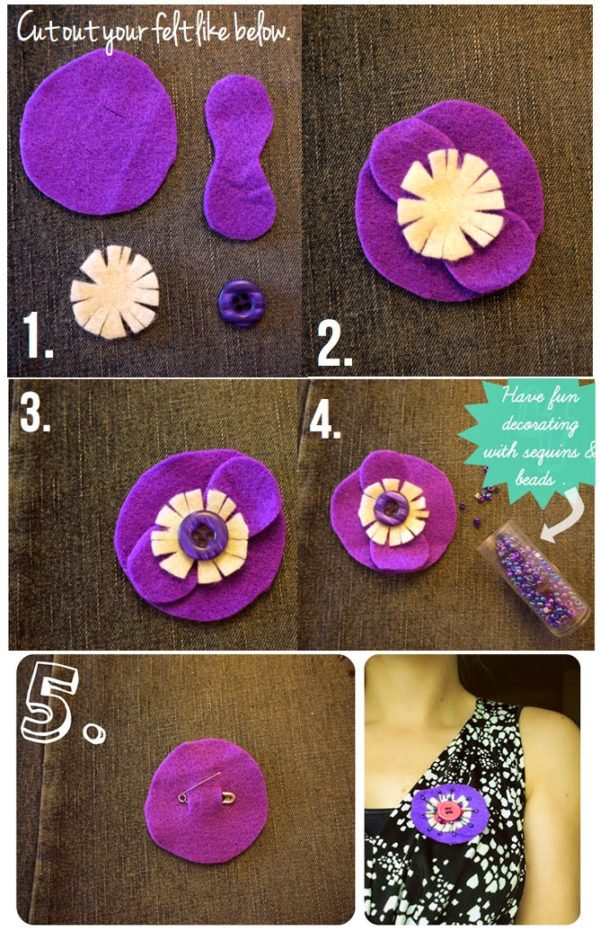 Don't like to make flower try this simple shape of brooch looks great for all occasions even for casual wearing on any type of dress.
7.Snow Flake Brooch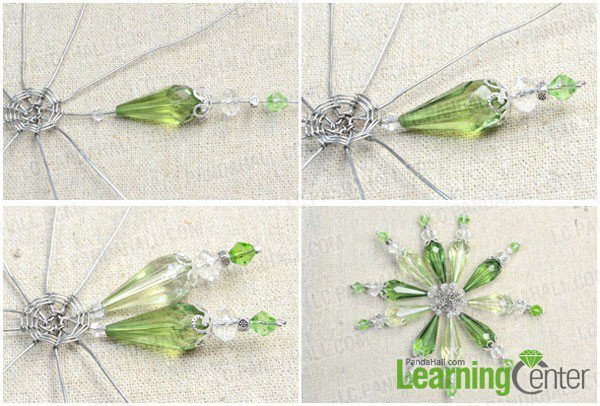 This is something different than flowers and circle shapes you should try it if you are wearing a green or lime color dress.It will grab attention because of its unique design and colors.
8.Colorful Brooch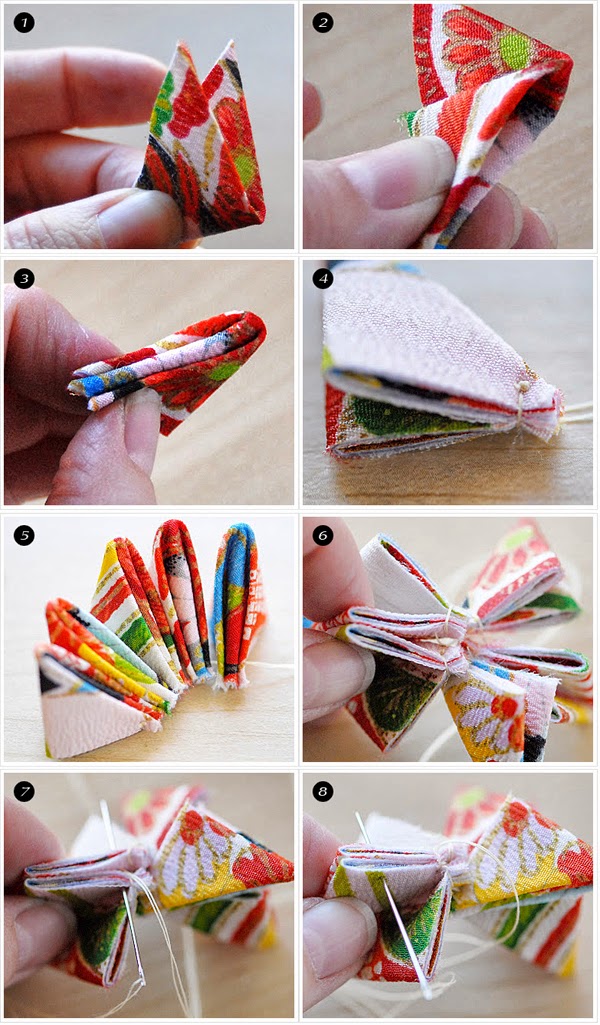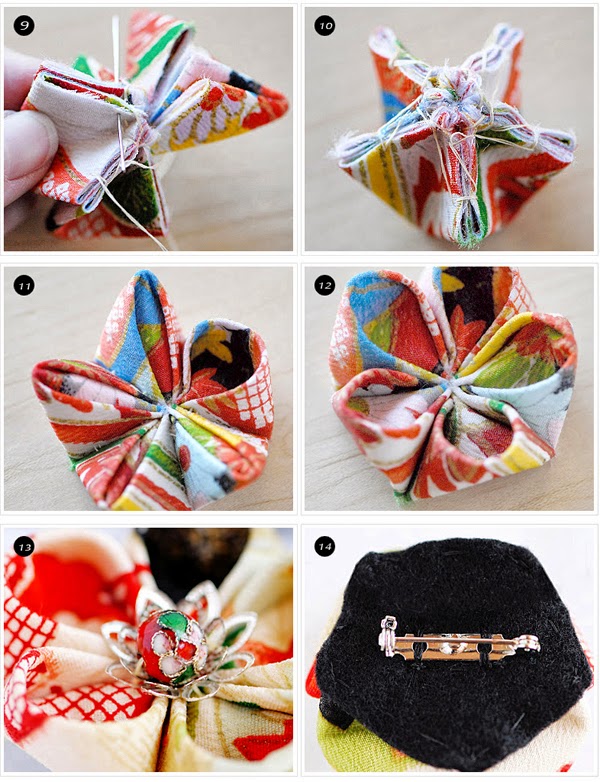 This is a traditional Japanese handicraft it is an art to make colorful flowers which can be used as a brooch on plain color dresses.
9.Needle Felted Molecule Brooch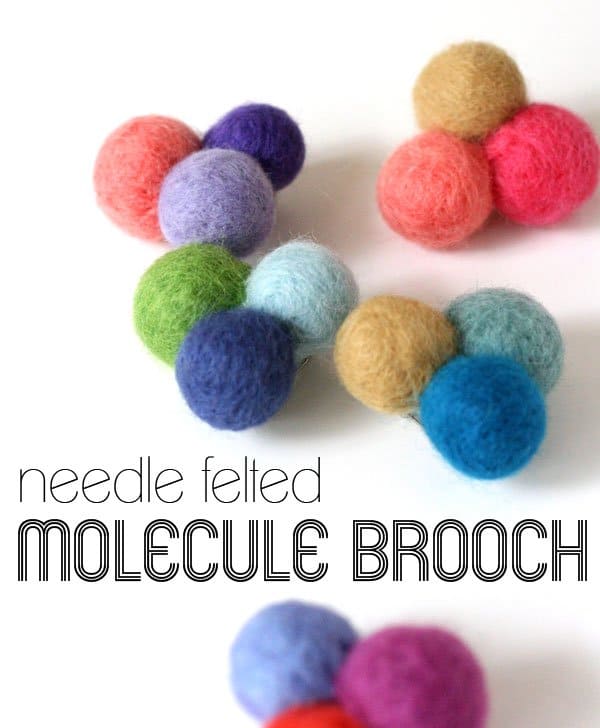 These brooches are made from wool very different from what we have shown you earlier you can wear it for a unique and nice look for any season.
10.Satin Flower Brooch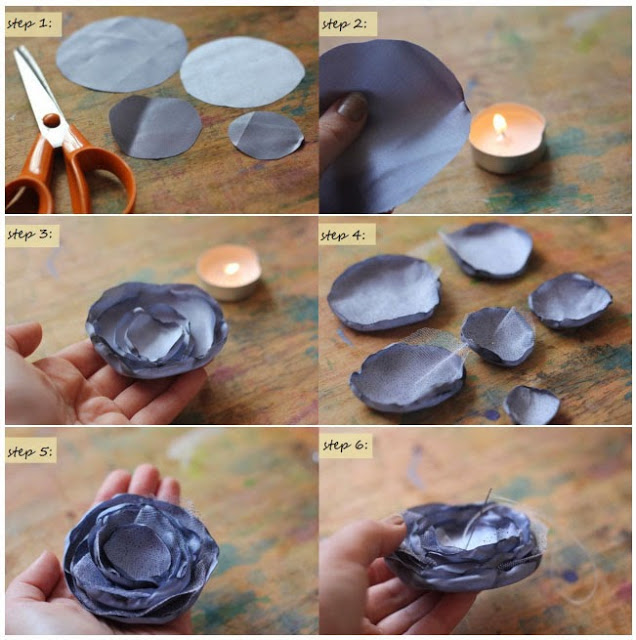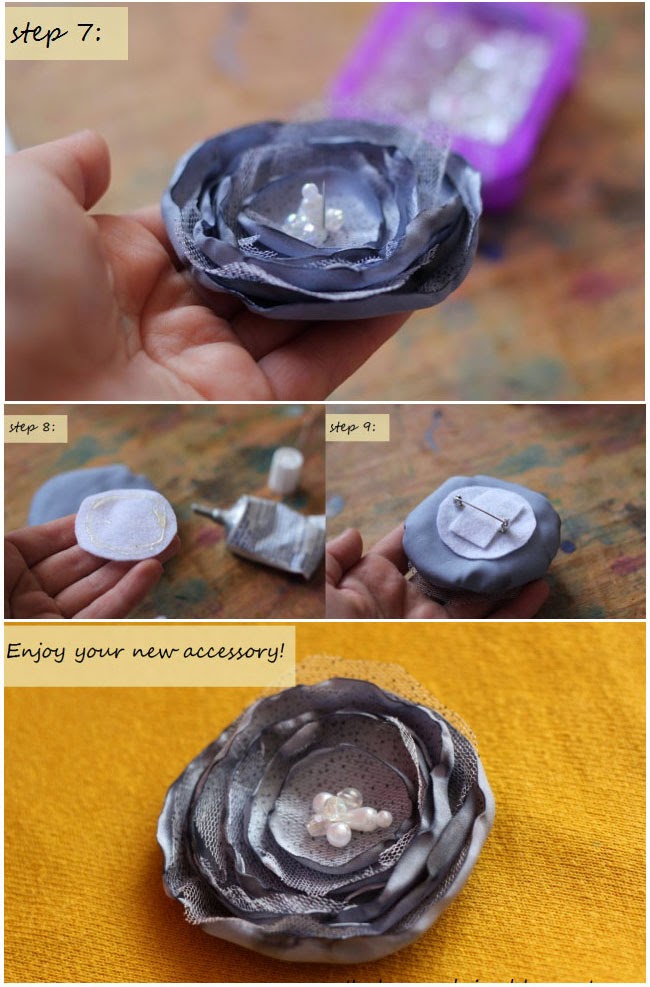 This will look so nice on any dress whether you are going to a formal event or prom party this brooch will look more prominent and will provide the missing style on your dress.
11.Stylish Gorgeous Brooch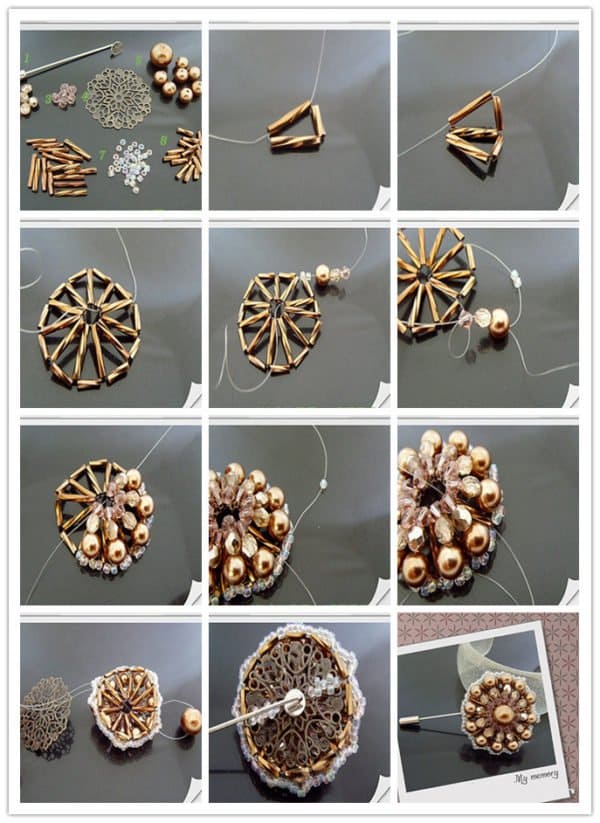 This one requires detailed work you can only do if you have skills or do it after practicing a lot.It will look best on any dress whether you are going for formal event or wedding occasion this brooch will take your style to the next level.
12.DIY Colorful Brooch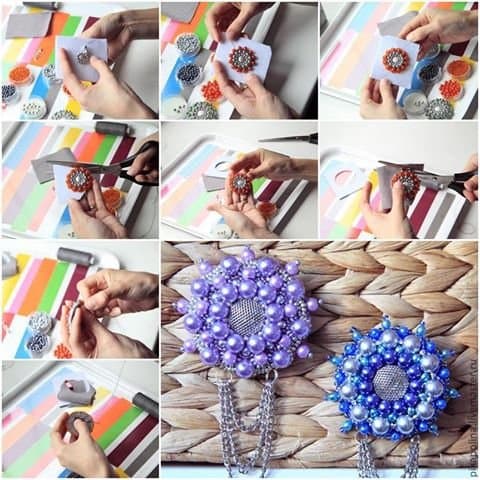 This colorful brooch needs detailed work you need to be an expert to create this one it suits all colors and because of its attractive colors that are blue and purple it will make your dress more special and give a royal feeling to it.
See More:-DIY Cloest Ideas
These are 12 DIY Brooch Ideas to have a royal vintage look these ideas are collected from different websites so all images belong to their respective owners.