DIY Bag Ideas are best when you need to make something creative using your old clothes you can create any type of bag.
Looking to throw out your old clothes? want to create something creative? then you have come to the right place because today we will show you how you can use your old clothes into creative diy bag ideas.
These bags can be used and designed in different ways based on your clothing material you can create a handbag, clutch or anything you prefer will be useful for you.
Have some old t-shirts, jeans or any other clothing material you can use these Creative DIY Bag Ideas and make something handy for you.
Just add some accessories to decorate your bag so it will look nice and trendy and can be matched with your clothes.
Creative DIY Bag Ideas
1.DIY Tote Bag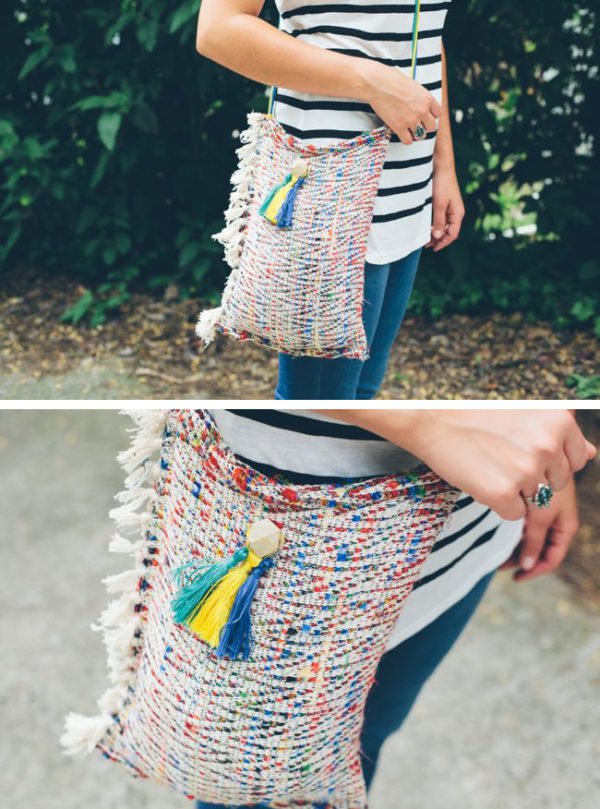 This is a nice tote bag that young girls can use to carry useful things it's very easy to make you just need woven placements, parachute cord, embroidery needle and thread with scissors.Design can vary depending on your creativity you can create small or big bag depending on your need.
2.Bag Made from Old Jeans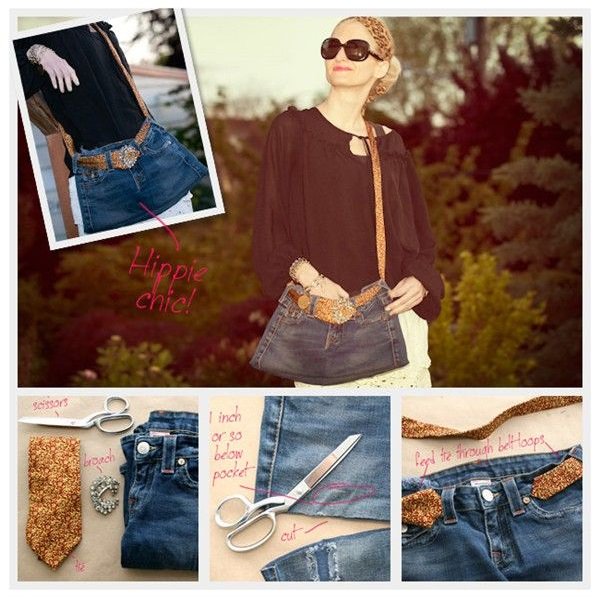 This will require some creative skills because you will need old jeans to make a handbag you can use shorts too because that will require less cutting.Look at the images and you can easily make this project by yourself.
3.Striped Bag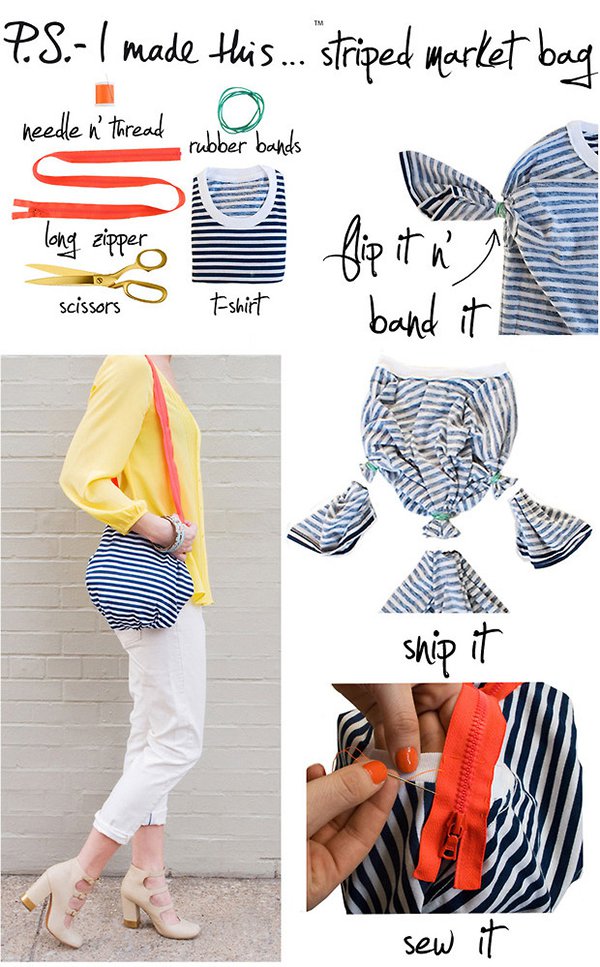 Have stripped shirt which you don't use anymore? you can easily create a striped shopping bag by using your creativity and looking at the above images.
4.Totes Beach Bag
It is a beach bag made from fringe shirt but you can use it for almost anything you can even make fringes if you don't have on your shirt.Use it to carry your useful things whether you are a student or working lady.
5.Simple T Shirt Bag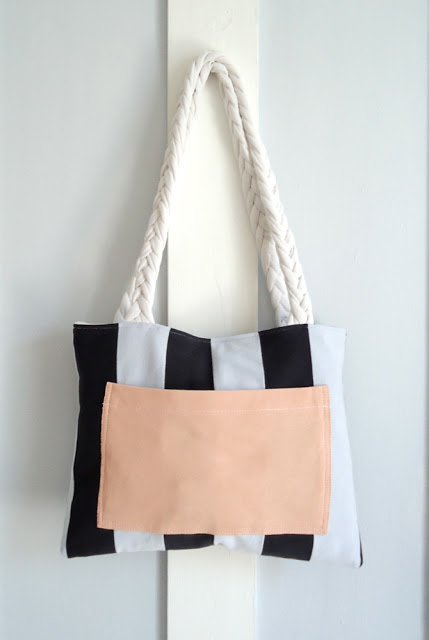 This simple t shirt bag can be handy when you are going out for shopping or looking to carry some necessary things for the office.It's easy to make you just have to use your old shirt and make a nice handbag like shown in the image.
6.Mobile Bag using Jeans Pocket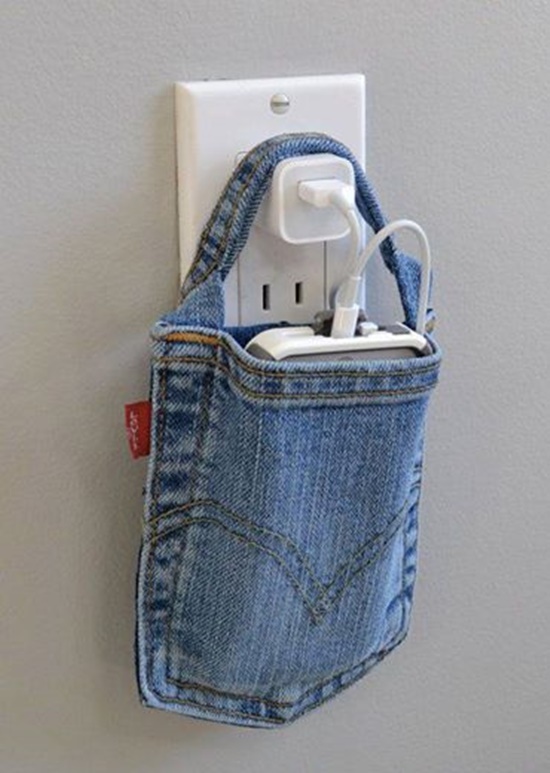 Using jeans pocket as a mobile bag is a creative idea that you can easily make in no time.It will also look nice in your bedroom.
7.Tote Bag Made From Old Shorts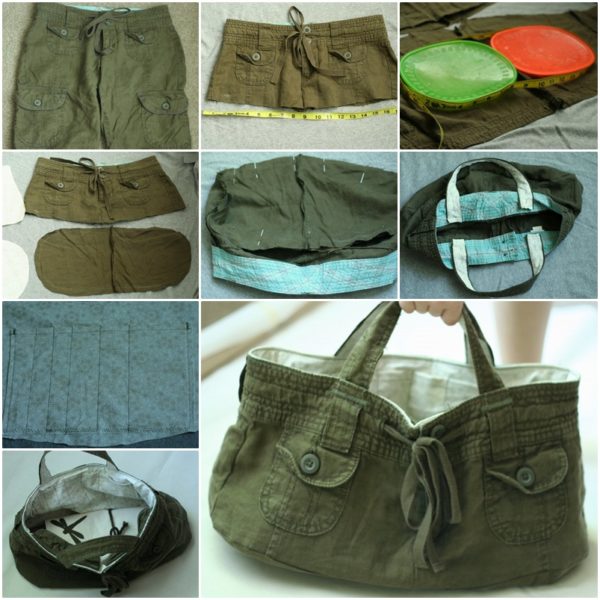 This tote bag made from shorts can easily carry your useful stuff like for going market or traveling.If your shorts are made from high-quality materials then it will be easy for you to carry this bag for a long time.
8.Using Old Polo Shirt For Handbag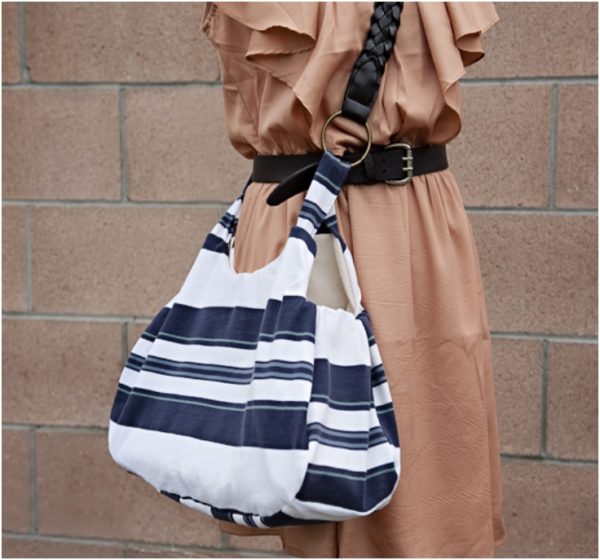 Because of the design of polo shirt your handbag will look stylish and you can create a nice big handbag to carry your useful stuff.
These are 8 Creative DIY Bag Ideas which you can easily try at home and create something special for you.You can easily create these ideas into reality by using your creative skills and looking at these images.