Nose Pin Designs are available in versatile types that you can never have enough of them today we have got 9 of the best designs you can wear.
Nose pins are common in countries like India and Pakistan these are worn by teens and young girls and even by the older woman in the rural areas.
These tiny jewelry items add beauty to your face it also enhances the beauty of your dress.So what should you choose there are many different designs available.We have chosen 9 of the best Nose Pin Designs which you can wear anywhere.
Nose Pin Designs
1.Gold Stud Nose Pin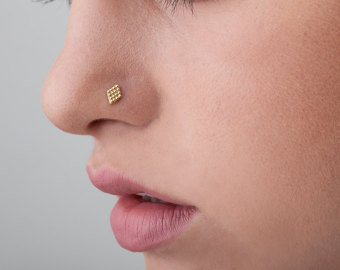 This is most common type of gold studs that you will find in any jewelry shop.These studs will look great on any face type and with any dress whether you are wearing an evening wear gown for a party or a summer dress while going out casually these studs will suit you.
2.Nose Pin With Diamond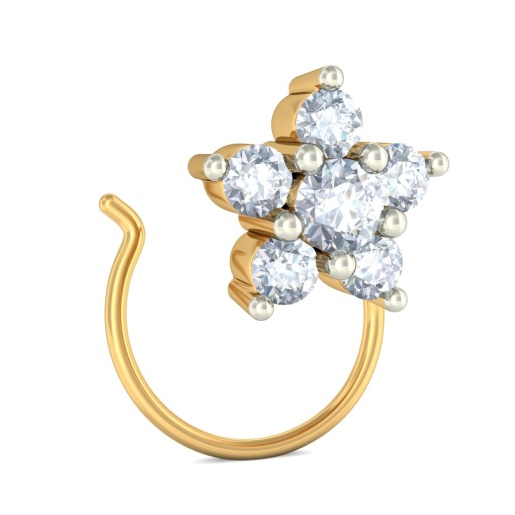 This nose pin is expensive and it's not for casual wearing because of the diamonds you should wear it on special occasions with your special occasion dresses.
3.Diamond Stud Nose Pin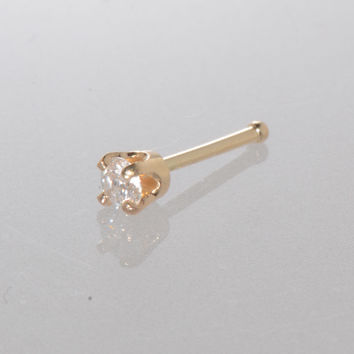 This is the diamond stud nose pin the one above it is nose pin with diamond.If you are wondering what's the difference between these two then its simple studs have straight end tail which goes inside the nose and others can be of any design like a half circle.
Studs are for teens and young girls if you want to wear studs for wedding ceremonies and special occasions find these types.
4.Gold Nose Pin With Zircon Stone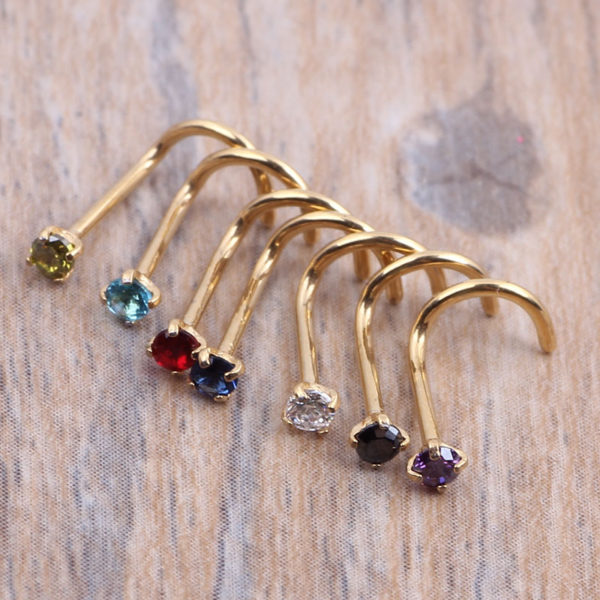 These are nose rings that's why their end tail is longer because it goes around the nose.Available in different colors of zircon these surely will make you stand out at any event.
5.Turquoise Stud Nose Ring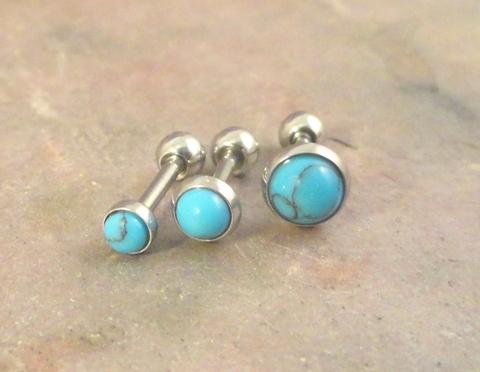 This one is not for everyone because every girl goes for gold and diamond jeweled items.But if you want to change for a while and try something different then try turquoise nose rings which will make you classy.
6.Silver Stud Nose Pin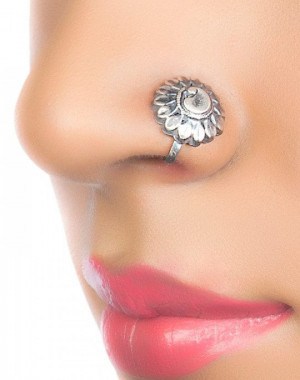 If you are bored from gold then why don't you try silver which has its own unique class and will make you stand out from others.These are common and worth trying these days because of the ongoing trend of wearing silver nose pins.
7.White Pearl Nose Pin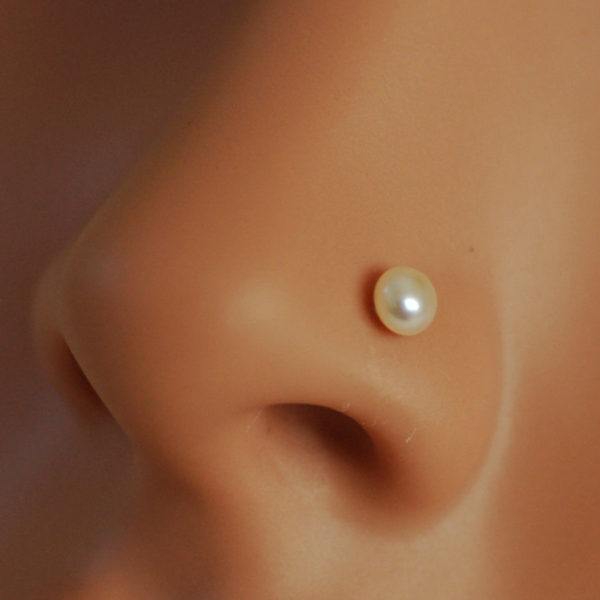 Pearls are loved by the woman in any form.For those of you who don't want to try silver and gold can go for the pearls nose pin to be unique and look different.
8.Gold Nose Pin With Gemstones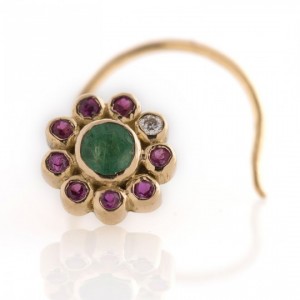 Having a combination of gold and gemstones is common these days and can be seen on various jewelry items.Gemstones nose pin can make you classy and different you can also match colors of gemstones with your dress.
9.Gold Hoop Nose Ring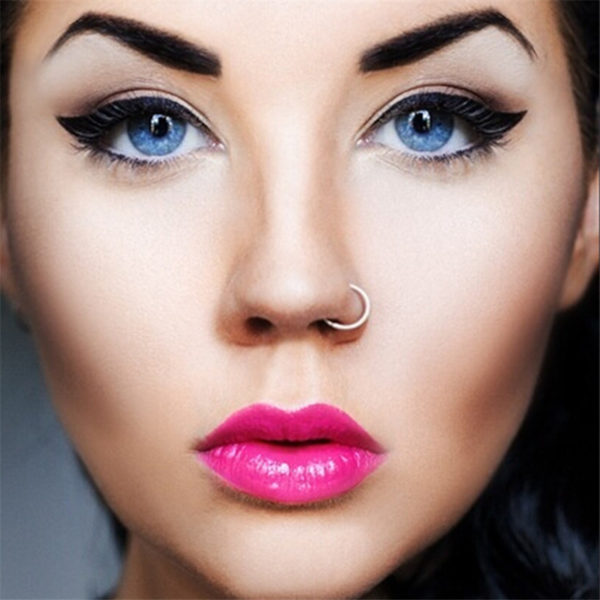 Just like Hoop Earrings, there are some nice nose rings in hoop design that you should wear if you like those earrings.These are not for everyone will only suit teens and those girls who like to try different fashionable items which make them different and special.
Nose Pin Designs are so many we have shown you the best 9 you can get from any jewelry store.It will also depend on your style taste that what you want.