Chenone Bonita Summer Luxury Lawn are very charming and colorful dresses for the summer in kurtis 2 pcs types for young women.
Chenone is the shopping mall and working as a brand from some years designing women traditional clothing for every season and occasion.Their collections are based on casual and formal patterns of shalwar kameez dress category.
As we mentioned in the title these are luxury dresses fabricated in high quality finest lawn fabric designed with colorful art work of traditional embroidery and printed designs to make your gatherings more special.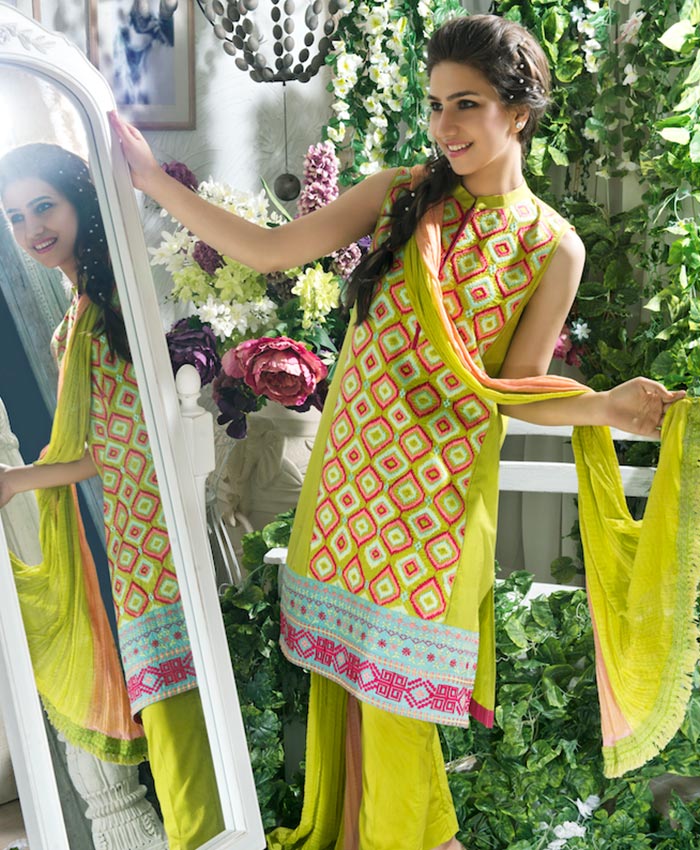 Prices of these dresses will be much higher then other Chenone products because of high quality designs as you can see in the images.Paressa is their 3 pcs affordable collection but this is about more style and fancy patterns.
There are not many brands out their who will design kurtis in luxury patterns but Chenone have done it in their best way.They were already famous for their 3 pcs shalwar kameez dresses and now latest prints of Bonita have taken brand much further in industry.
Charming silhouettes and beautiful shaded designs can all be seen in this collection look at the neckline area and bottom area of the kurtis specially designed to charm your personality more during the time you are wearing these dresses.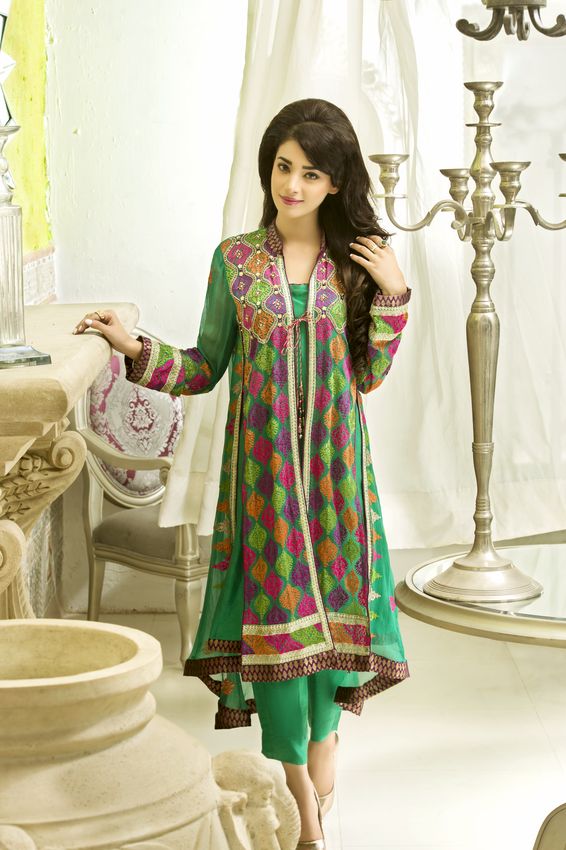 Modern cutting styles like A line cut,open jacket,short,long,mid bottom plain and printed kurtis are some of the designs that is the main focus of this collection.Trousers are dyed and complementing the upper area in every way.
Some are in same color some are chosen to contrast the different shades on dress although these are 2 pcs kurtis more but there are some dresses that are present in 3 pcs forms you can find every design launched under this collection from the gallery shown.
Price range is different for every dress starting from 4,000 rupees and ending at 14,000 in this price range you will get these dresses the outfits which are more fancy will be expensive but some economical one's are also designed by the brand.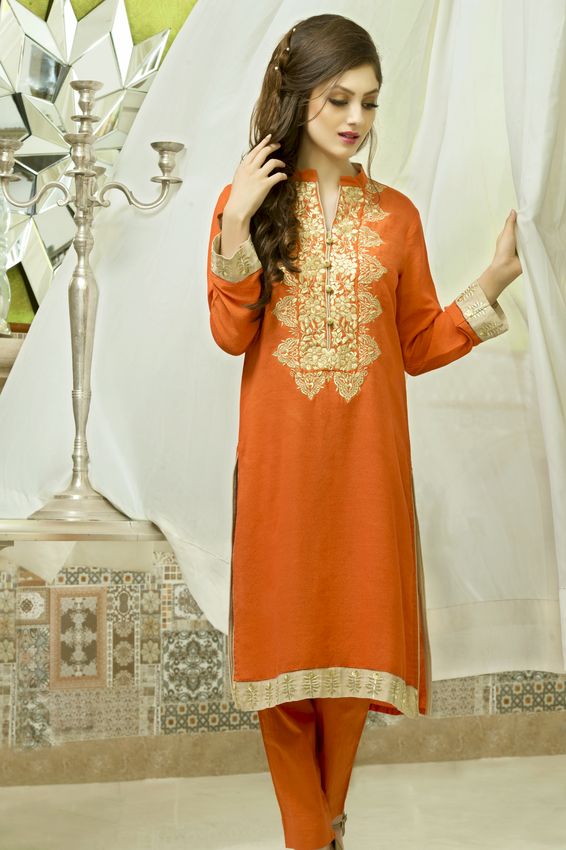 Chenone after getting success from shopping mall have become one of the leading brands of traditional category just like their Paressa collections Chenone Bonita Summer Luxury Lawn will also become their signature designer series.
See More:-Embroidered Pastels Orient Textiles Summer kurtis