Neon Nail Designs is the best color to be tried in the hot summer days check out the gallery and find out the designs that we have selected for you.
As weather becomes hot clothes become lighter drinks becomes colder and fashion accessories and nail designs become brighter.
Bright and vibrant colors are seen all over the world in different fashion accessories like clothing,makeup and nail designs.
Neon Nail Designs For Summer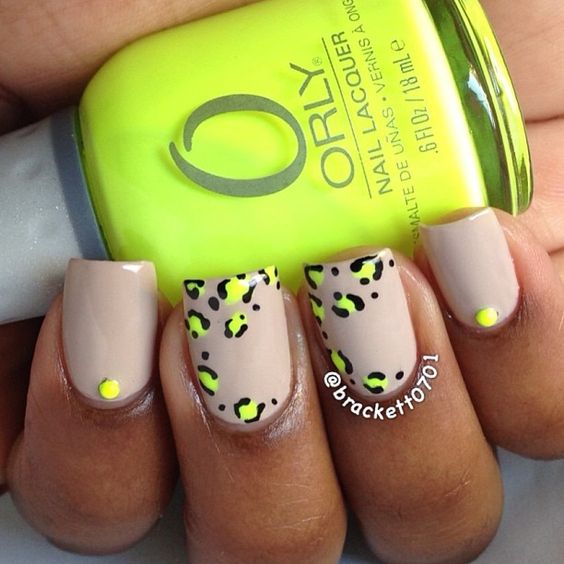 Summer does not have any one nail color there are many colors available that you can try out and match with your summer outfits.
Neon is one of those brighter colors that can be easily matched with atmosphere and outfits because this color will enhance your beauty more.
Because this season is about prints and patterns of clothing neon nail designs can easily be matched with any printed pattern of outfit.
You can have some other fancy materials on nails also these are not hard to make just little concentration is needed and you can do these in just minutes.Thousands of tutorials are available all over the internet to learn these nail designs.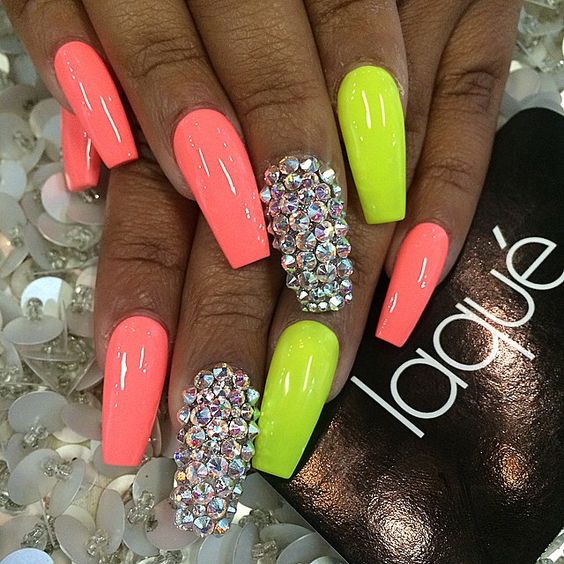 Tutorials have been shown on stylevilas.com but this time we are only displaying ideas in this post if you are looking for tutorials of these nail designs then wait for some time we will share tutorials of these nail designs too in mean time you can check Simple Nail Tutorial for summer.
These nail designs are more suitable on young girls they can try these while going to some night out event or even in day time while going for college.
Summer is vacation time for students so you can enjoy your summer time by trying these styling ideas of nail designs.
Nail designs are crafting techniques that every girl should know about because its fun to draw nail designs see Neon Nail Designs ideas from the gallery and try to copy these designs.
See More:-Holiday Nail Designs