Dresses With High Slits is one of the trends that you should definitely try out on summer night events see the dress designs that we have chosen for you. 
Summer is the time to show off some glamour in you that's why skirts and other types of dresses which will show your legs are chosen.
Skirts and dresses with high slits are hot these days because of their hot glamorous look women prefer them for special occasions.
Dresses With High Slits Trend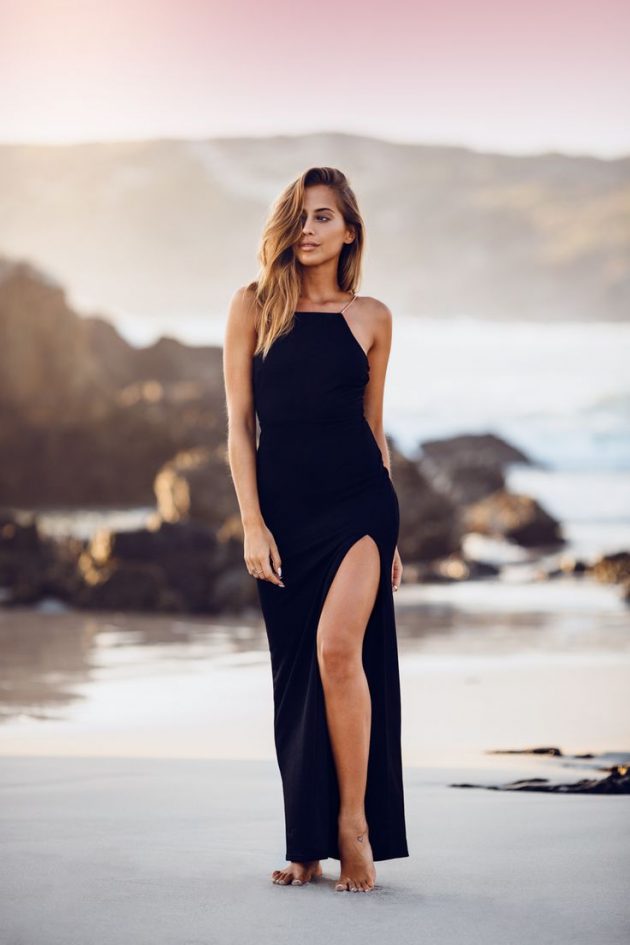 These types of hot trends are first introduced by celebrities who start wearing these dresses on red carpets.But this trend have now gone to fashion bloggers and they are wearing it on the streets and showing their style statement.
These types of dresses are eye catchy glamorous and more focused towards your legs so you can show up your hot figure.
These are available in so many designs and colors you may choose the one which matched with your other accessories like footwear's and jewelry items.
Length of these skirts are available in mid and long length you may choose the mid length one to show your glamorous personality.
Two types of dresses are available in high slits one is skirts with high slits and other is dresses with high slits.
Skirts With High Slits

If you choose to wear skirts with high slits then wear plain top with these dresses if you are going to some night event then consider wearing a fancy top.You can try crop tops to create summer trends combo.
Flat sandals and heels will both be perfect with these types of dresses choose the colors which matches with the dress.
High Slit Dresses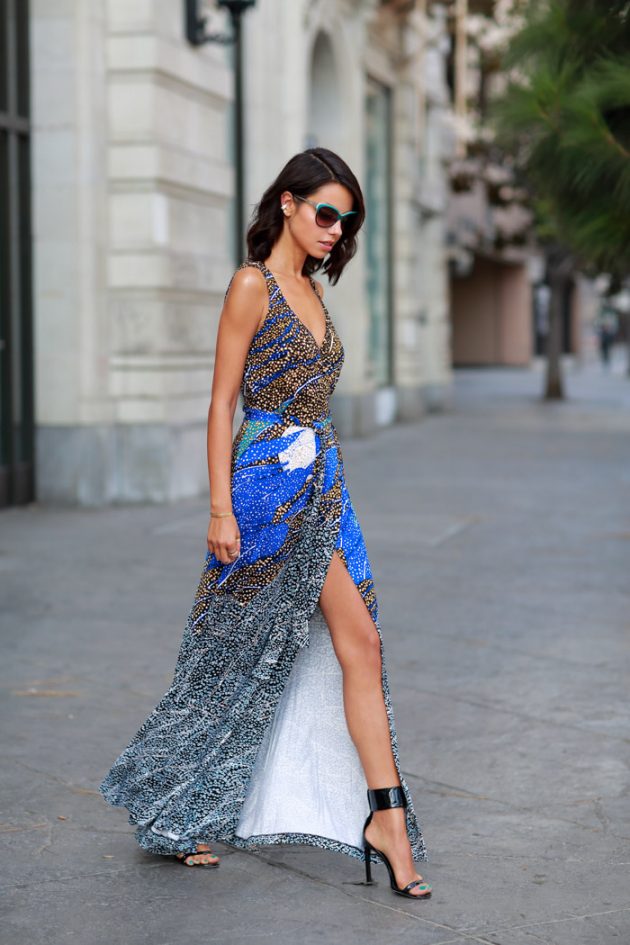 There are many types of high slit dresses available in the market you can get a casual dress for beach parties or for just a day out or wear it on night parties with heels you can even wear this on wedding parties you will get further dressing ideas from the pictures.
Dresses With High Slits Images
See More:-Summer Button Down Shirts