Summer Button Down Shirts are available in so many versatile designs they will never go out of fashion check out the gallery and see different ways of wearing it.
This summer we have seen many trends some were old vintage trends that come back after some time with modern forms and some were new printed designs that took off this year.
We have shown you all to look at them you have to check our summer outfits category and browse through all the posts that are named as trend or search the trend term from the search box.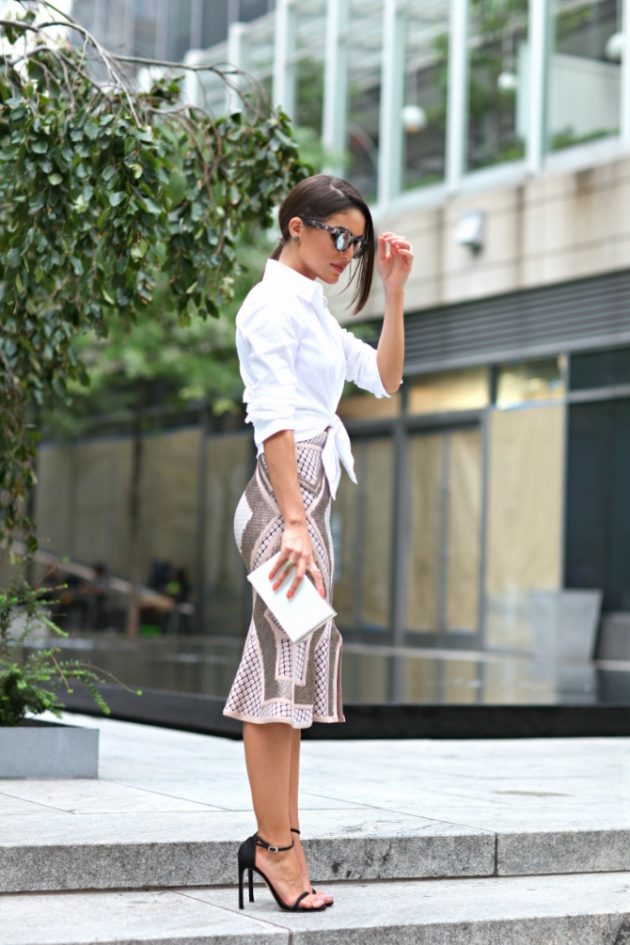 Coming back to this post its all about summer button down shirts that can be worn casually or formally with other accessories you like.One way of wearing this trend is to tuck one side in and take other side out.
You can wear these with jeans,pants or even skirts that will also depend on where you are going if you are going for office try pants or jeans if its a night out event then wear skirts with other fancy accessories.
If you want to become more hot and fashionable then unbutton it from the lower area and show some of your skin that is another way of wearing these shirts.You can also wear it by knot the lose ends at the lower this is one of the 70's vintage way of wearing it.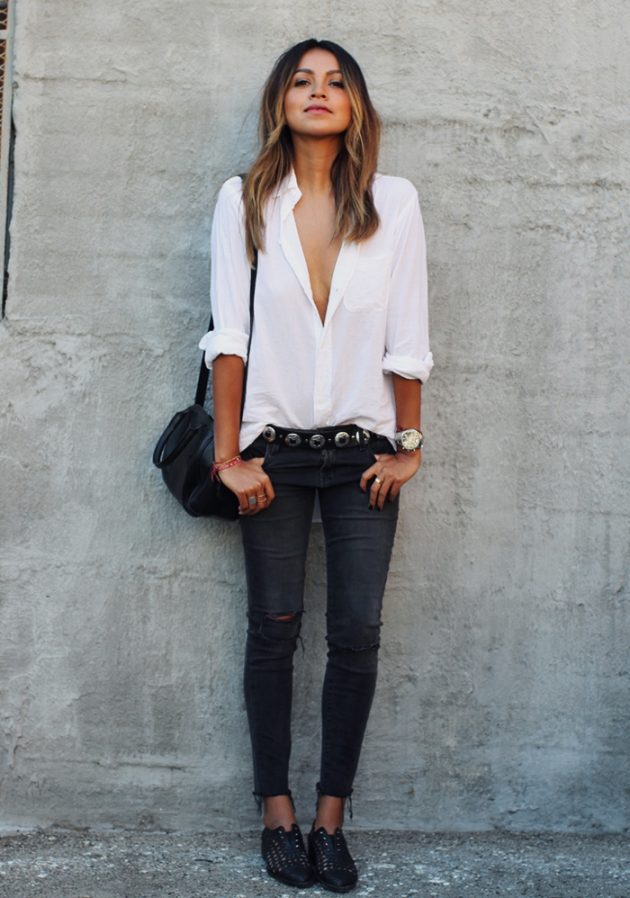 You can wear matching colored artificial necklace that will add more beauty and style to your personality.Wear these with heels or other trendy footwear that you like buy other accessories in matching color or keep contrast between them.
Available in many colors and patterns you can wear these all day long just change the lower and some styling and you are ready to go anywhere else these Summer Button Down Shirts are best for casual occasions check out the gallery and see the ways how these fashion bloggers are wearing it.
See more:-Summer Embroidered Dress Trend