Sure, everyone wants to look good and your hair plays a huge part in that. Mostly, We resort to heat products to style our hair and look good.
While we may achieve our desired look, we certain times do not realize that these products leave our hair brittle and damaged and in the long run we may not be left with our luscious hair at all. But don't worry, we'll tell you about ways to reverse the damage caused and also how to maintain the health of your hair.
Heat Styling Treatment Ideas
Revive your Dry hair by treating it with an Argon oil mask
This mask will moisturize your dry hair and also supplement it with the necessary proteins that your hair requires to bring back the life in your hair and give you stringer locks.
The plus point here is that this mask works on all hair types and a few drops can be applied onto the hair after washing it for all-day nourishment! This mask will help you fix all the damage that you have caused by either dye treatments or from over-styling your hair.
Hot Coconut Oil treatment for Brittle Thin hair
A hot oil treatment will help you soothe your scalp while also triggering and increasing the blood circulation on your scalp. This would, in turn, help you with your hair growth so you can trim off your damaged and split ends.
Moreover, a hot oil treatment will also restore the moisture from the scalp and the root to the tip of your hair giving you more healthy h=and shiny locks that require no styling and are ready to rock on their own.
Choosing the No-Heat Styling Methods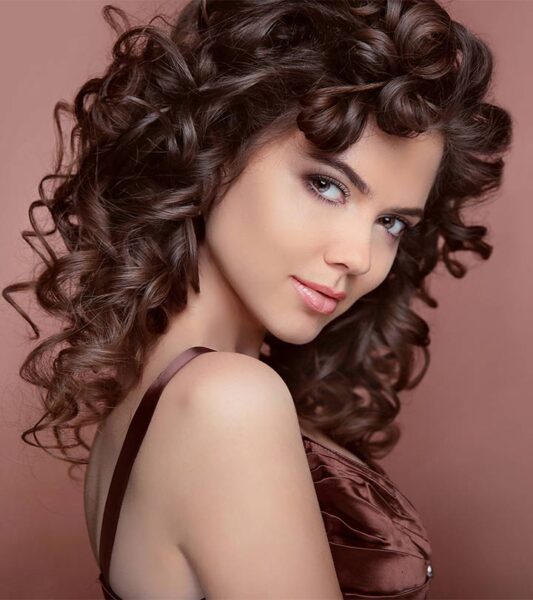 Sometimes the traditional way can be the right way to go about it. While it may seem time taking and tiresome, but your hair will love you for switching to the old traditional ways of hairstyling that require no heat.
Leave in some Velcro hair rollers in your hair before going to bed and wake up to bouncy, voluminous curls without having to cause and heat damage to your hair. Furthermore, to eliminate the discomfort while sleeping put your hair in a couple of braids and wake up to flattering beach waves that will leave you will compliment coming from all ways the next day.
The curse can surely be reversed in the simplest way, on the other hand, you can take advantage and look edgy with zero damage to your hair!
Wash your Hair Smartly
Over-washing your hair can also sometimes further add to the problem of damaged hair. While your hair may already be looking lifeless due to the excess heat styling, over-washing can take away the natural bounce and shine away from your hair.
See More:- 5 Minutes Hair Tutorials For Any Event
You must now wash your hair more than three times a week to maintain its' natural shine and texture and always remember to apply conditioner on your hair after washing it for the necessary dose of moisture!