10 Best Hair Tutorials is a list of summer hairstyles which are in trend nowadays follow these pictutorials and learn something new.
Hairstyles can change the overall look of your face and your complete personality and outfit look also depends on your hairstyle.
On stylevilas.com we have always shared wat's going around best in the style world and our hairstyle category is full of numerous hairstyles and ideas.
Today we are bringing you another pictutorial known as 10 Best Hair Tutorials that you can try on the events of this summer.
10 Best Hair Tutorials Girls
If you are looking to learn something in the hair category then learn these hair ideas.These are not difficult just follow the pix one by one shown by the experts and at the end, you can create the exact same hairstyle.
It's better to try and make hairstyles by yourself because it will save a lot of costs and it's a great learning experience.
1.Braid Wrapped Chignon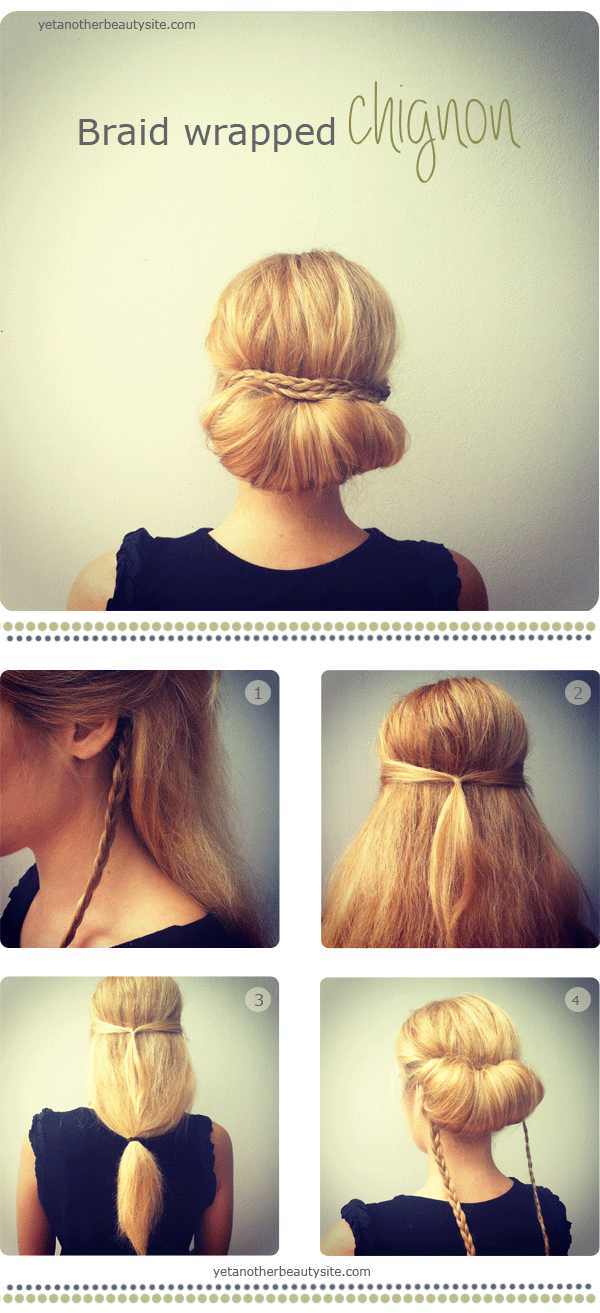 This braided hairstyle is very simple just wrapped your braids around your back in different ways as shown in the above image.
It is perfect for those who are looking to get ready fast without applying much effort on the hairs.
2.Half-Up Braided Hair Tutorial

As the name suggests these are half-up braids this hairstyle is perfect for those lazy days when you want to be stylish but don't have much time to get ready.
It is one of the simplest stylish hairstyle girls can have throughout the summer with any type of outfit.
3.Vintage Waves

Love the vintage fashion? this summer you have a chance to look stylish in a vintage fashionable way.
You must have seen these types of waves in old 70's and 80's movies go ahead try this trend with any of your summer dresses.
4.Casual Up Do

Up do's works great in any type of situation whether it's casual or formal but you should try this when you are hanging out with friends or even while in a home.
5.Mixed Braid

Mixed braids do not have a specific shape you are free to make braids as you like as you are seeing in the above image it's more like a messed up hairs.
6. 1 Min Messy Bun

Bun's are best for summer days if you sweat a lot and a messy bun is another type of its style which can be worn for any event.
It can be worn with any type of outfit whether it's a casual dress or an evening wear gown.
7.Twist & Topsy Tail Flips

This is another hairstyle which includes braids it is best for teens who are looking for some attractive hairstyles.
Works well, with any of your favorite summer outfits.Wear it on special occasions or even on wedding ceremonies of this summer.
8.Classic Chignon

This classic style can be worn in any season with any outfit while going anywhere.Yes! you can even have this in your home or while going out for a wedding ceremony or some social gathering.
9.Twisted Buns Updo

Twisted buns are best for a working woman when you are going to office try this hairstyle it looks perfect and best for summer days.
Works best with any type of your official outfits even for college prom parties also as a teen.
10.Reverse Braided Bun

It is one of the casual hairstyles you can wear every day during the summer time.You don't have to wait for some event to wear reverse braids it can be worn anytime with any dress.
These are some of the 10 Best Hair Tutorials every girl should try this summer.Follow the guidelines on the images and save money by trying making these hairstyles by yourself.