Formal Men Hairstyles may not have that many  options like woman but there are quite few that you can try out.
Formal hairstyles never fade away because these have been tried from years and will be tried for years to come especially in men fashion.Some of the classic hairstyles are still worn by men but with modern touch.
Men Formal Hairstyles are for showing personality of a man it depends on your dressing too.If you have a wedding or any other event to attend in coming days this season then you are at the right place because we have got 15 formal men hairstyles that will grab your attention.
15 Formal Men Hairstyles
All hairstyles are different you should choose according to your hairs type and how you want to look.
1.Slick Back Style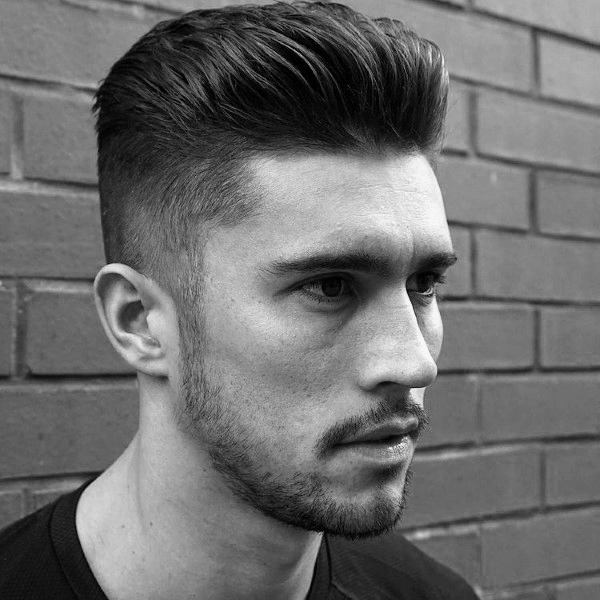 This is one of the easiest classic hairstyle that can be worn with any dress at any event.It suits medium length hairs not too short because you have to slick back some amount of hairs using gel or any hair cream.Whether you are a businessmen or a young boy you should try this classic hairstyle.
2.Trimmed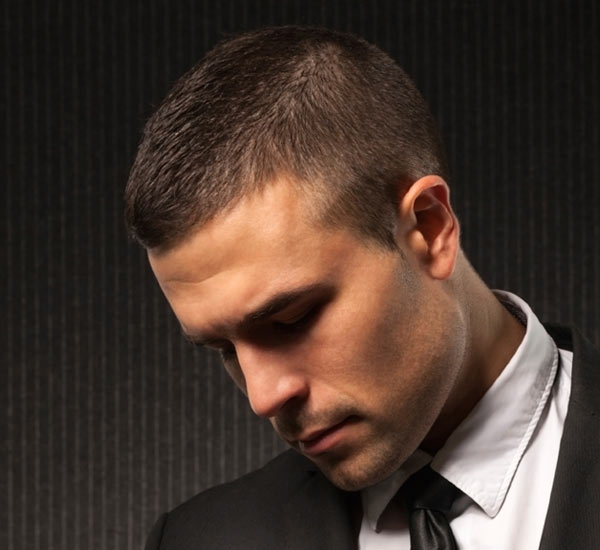 It's for those who likes short hairs better for the summer days looks decent and can be suited with any dress type whether it's a casual dress or formal dress.If you are a university student then you should definitely try this while doing presentations.
3.Shaggy Style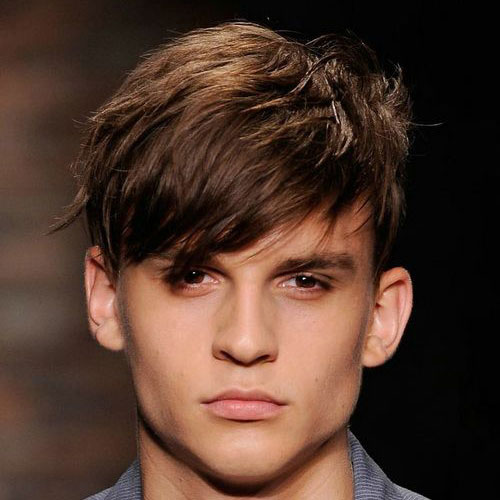 These types are also known as Messy Hairstyles in the woman hairstyle category but for men these are known as shaggy styles.Usually it suits teenagers but can be worn as a businessmen on business suits just to have a change.You should have middle length hairs to try this hairstyle.
4.Spiky Hairstyle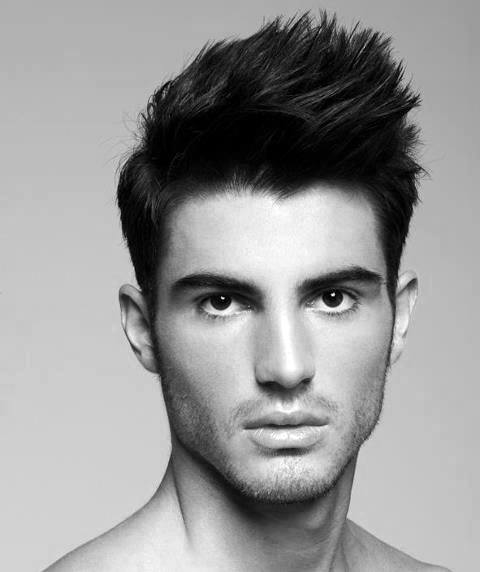 This hairstyle suits young men who are working and studying it was quite common 5-10 years ago worn by many sportsmen.You should have medium length hairs and proper cutting to make the spikes better if you have harder hairs.
5.Slick Back Parted Hairstyle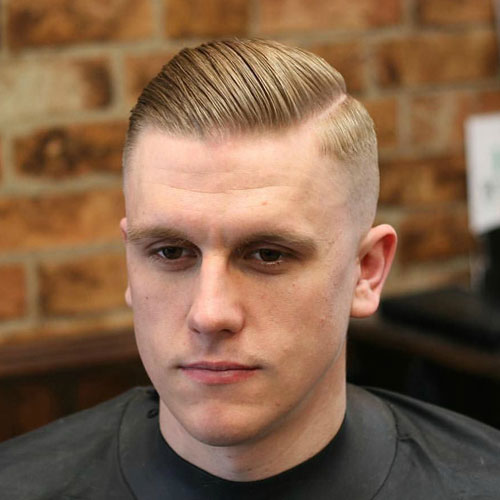 This one is related to slick back explained above but differ in making in this hairstyle you need to to slick back only some parts of the hairs other will be on other side whereas on slick back you have to slick back all the front hairs at your back.
6.Peripheral Hairstyle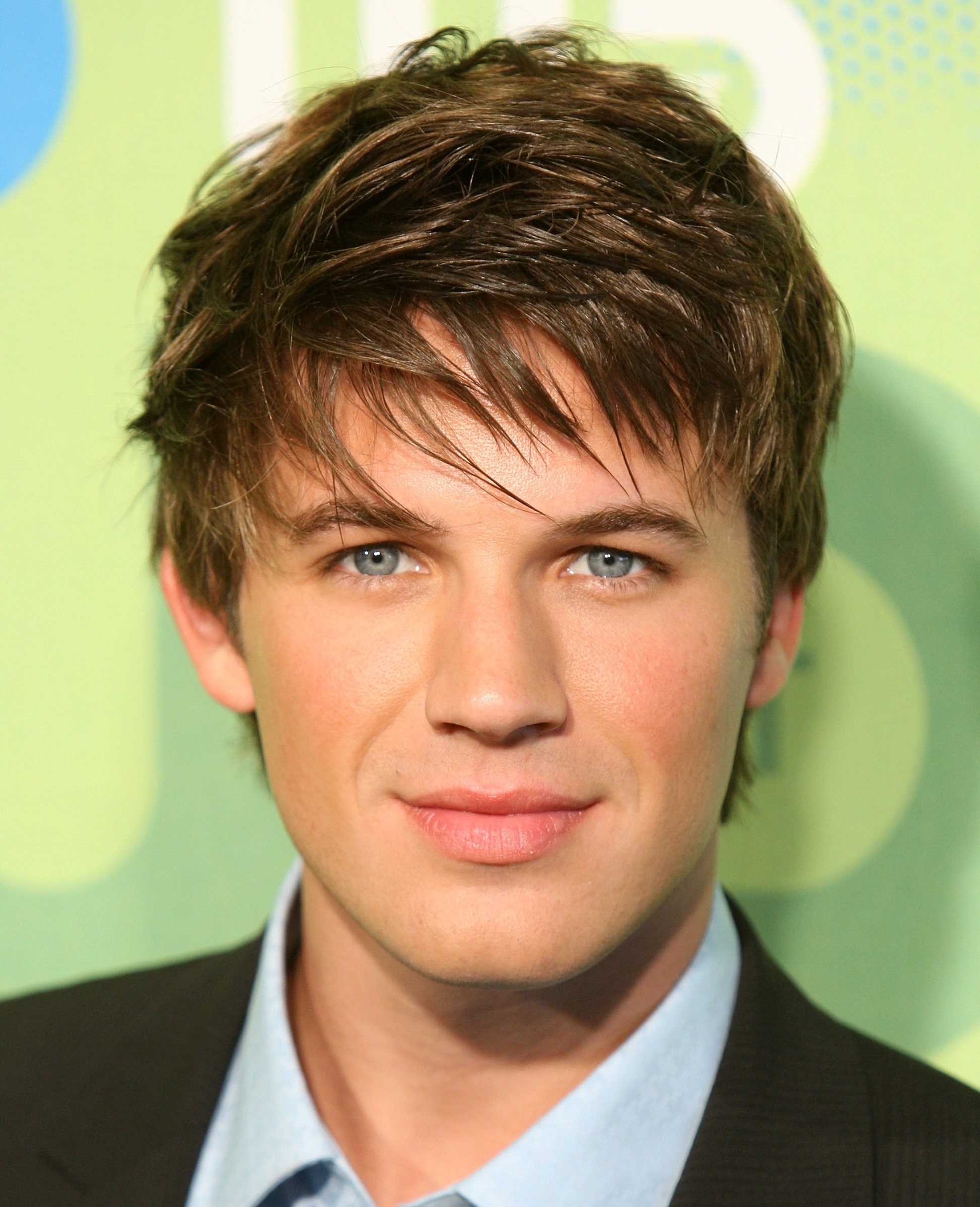 This hairstyle needs to have a proper haircut you can't make it until your barber makes those cuts and edges of hairs it's easy to make after you have the haircut just use gel or any other hair cream to make a messy look.
7.Fantastic Classic Hairstyle For Medium Long Length Hairs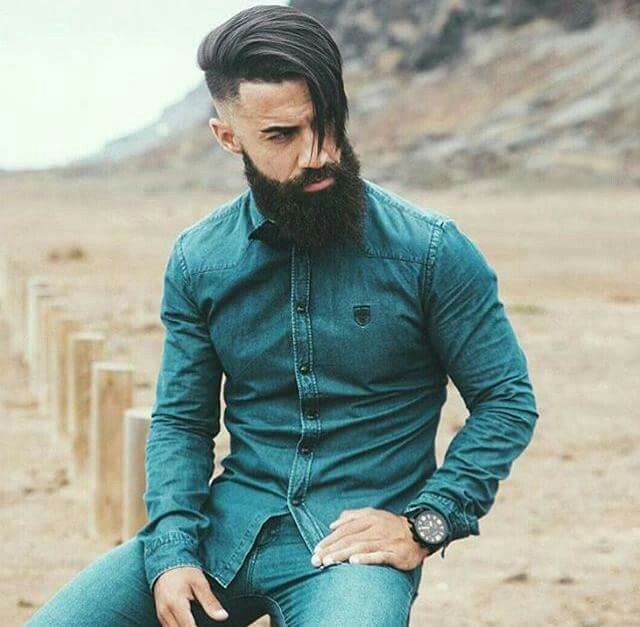 Any hairstyle that looks amazing is refereed as "fantastic" it is one of the fantastic hairstyles for long medium length hairs you can even have it without beard but you should copy the exact same look one of the most trending styles nowadays.
8.Undercut Hairstyle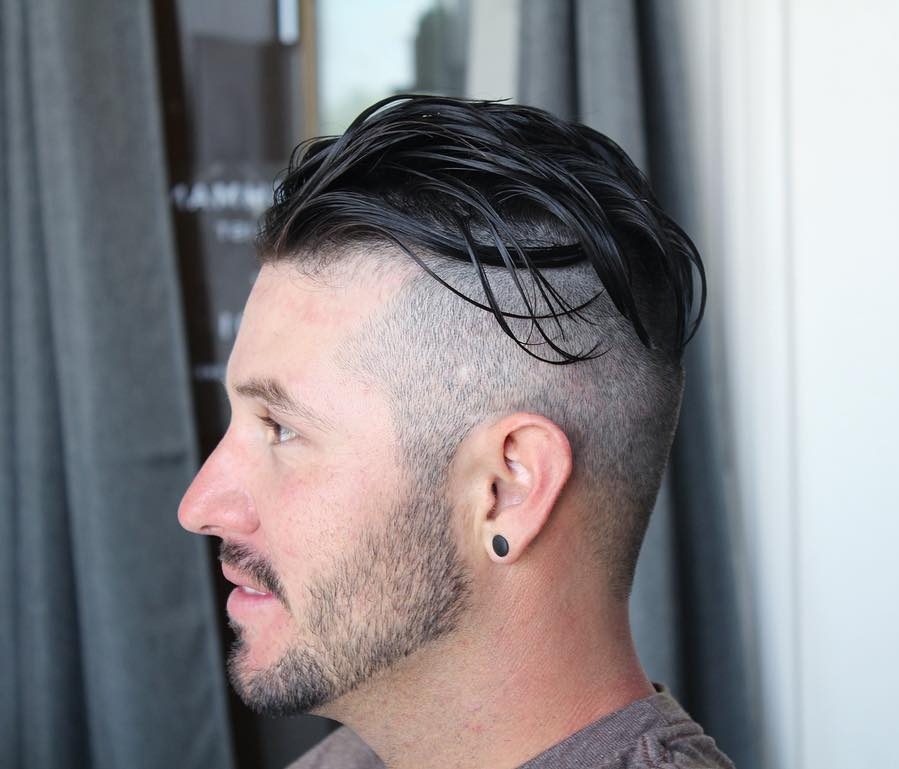 Undercut hairs are quite popular these days these are worn on formal occasions with special occasion dresses like tuxedo and other types of business suits.This haircut itself has so many types that you can find on the internet.This is one of the most common undercut hairstyle that you can try out this season.
9.Pompadour Hairstyle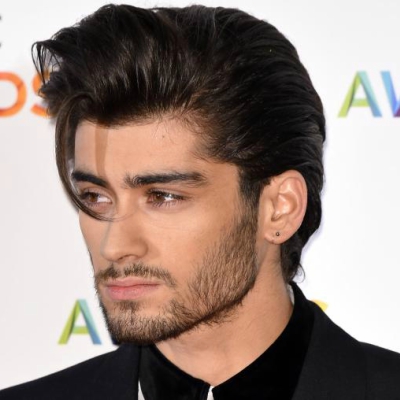 This hairstyle is getting common among the celebs you must have seen men wearing it on the red carpet events and we all know what ever is shown on the red carpet becomes the trend.It's easy to make and it also has the classic style that men loves to have for the events.
10.Straight Thick Formal Hairstyle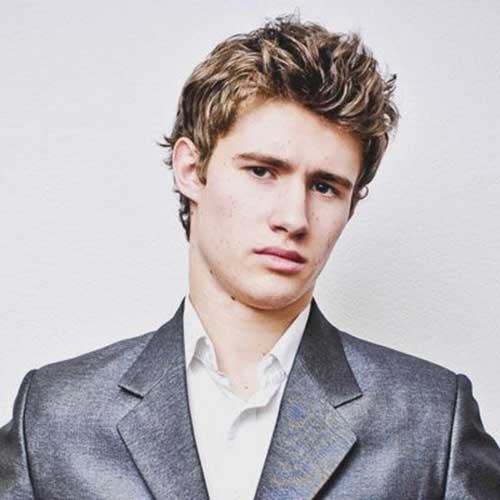 If you have thick and straight hairs you can have this hairstyle for your business meetings and other special events.It's clean nice and decent and suitable for men of all age group and does not require much effort.
11.Short Hairstyle With Beard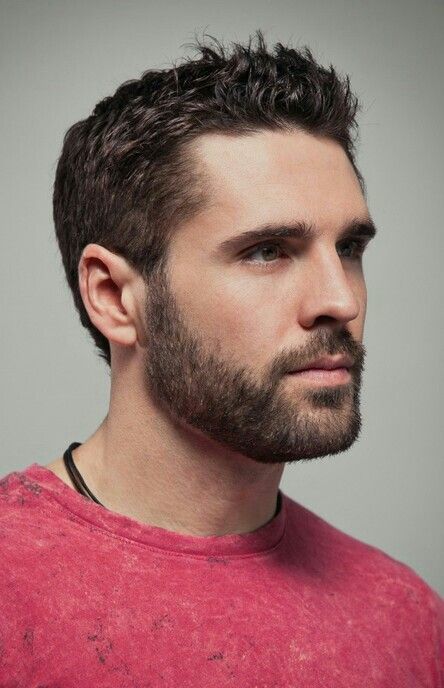 If you have light beard and want a nice hairstyle with it then it's one of the simple hairstyles you can have with your simple beard.It suits all occasions you can have it for casual routine too.No hard work is required can be done ion seconds suits all hair types.
12.Prom Hairstyle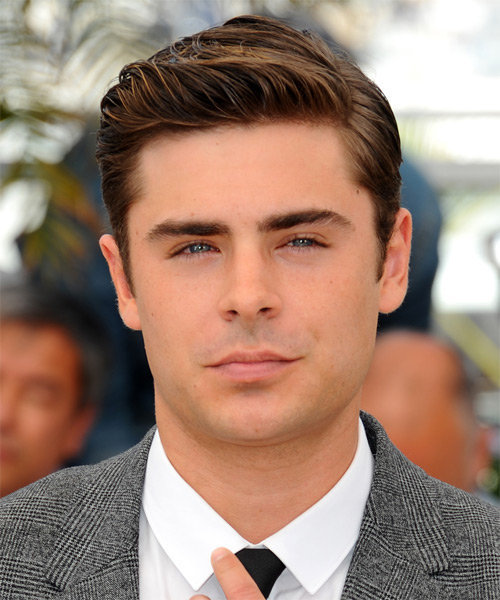 Prom parties are for teens and if you want to look decent and want to have a nice hairstyle then this one is best for you.Try it on prom parties, wedding events and social gatherings with your special occasion dress.
13.Navy Cut Hairstyle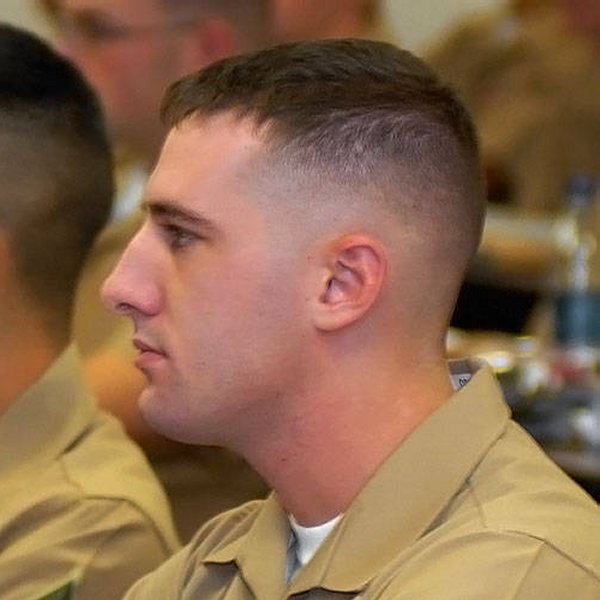 Force hair cuts are famous among men and all like to copy them this navy cut looks nice and suits all events of all seasons.It does not have any fancy style but still look decent and nice with any dress.
14.Celeb Hairstyle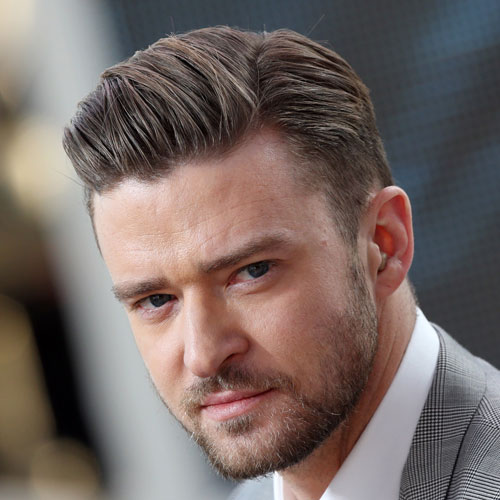 Although above hairstyles are also inspired from the celebs but this year this is one of the common hairstyles everyone was having.It's a combination of slick back parted and classic hairstyle with a light simple beard.You can impress anyone by having this hairstyle above your business suit.
15.Stubble Formal Hairstyle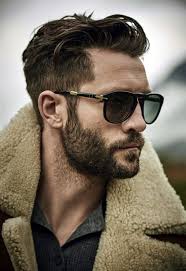 Stubble is a beard style and there can be many hairstyles that can be worn with it but this one is in trend nowadays and worn by many celebs in movies and in real life.It does not require any specific dressing you can wear any type of dress and look stylish among all.
Try any of these 15 Formal Men Hairstyles and show the stylish side of yourself to others.Hairstyles can change your personality and shows different side of you.It can also attract and impress others towards you.