Tanzaib Kurti Shalwar Summer Collection are beautiful printed kurti shalwar suits that women can wear in this summer season by Shaista Cloth Mills.
This is the 2 piece kurti shalwar collection that will make your summer season gatherings more beautiful because of the printed and embroidered patterns.Shaista Cloth Mills is not known to many persons but now you can check their dresses.
On stylevilas.com we also support new brands or brands which are not known to people so that you can know about what other designs of clothing are also available from different brands.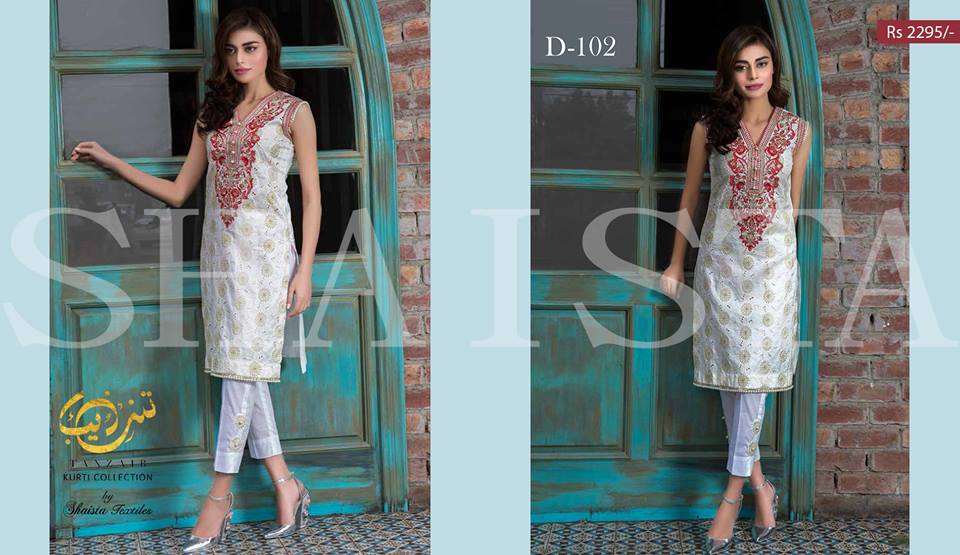 Different art work of embroidered patterns have been applied on different areas of the shirts like in the border line,bottom area and neck area.Color combination is also carefully chosen by the brand to make it perfect for the summer season.
Some light colors are combined with dark one's to cover every interest of girl because Pakistani women loves to wear different prints on various events.Print is the main focus of summer dresses in Pakistan every brand sell their dresses by marketing their prints.
Prints are not much seen on western clothing but in traditional dresses there is large variety of designs and patterns available.Which different brands are producing now a days to look at latest collections of different brands check our shalwar kameez category.
We are working hard to bring first launched collection from all brands of Pakistan so you don't have to worry about what kind of prints to wear in the summer season.Because we have shared almost all varieties with our readers.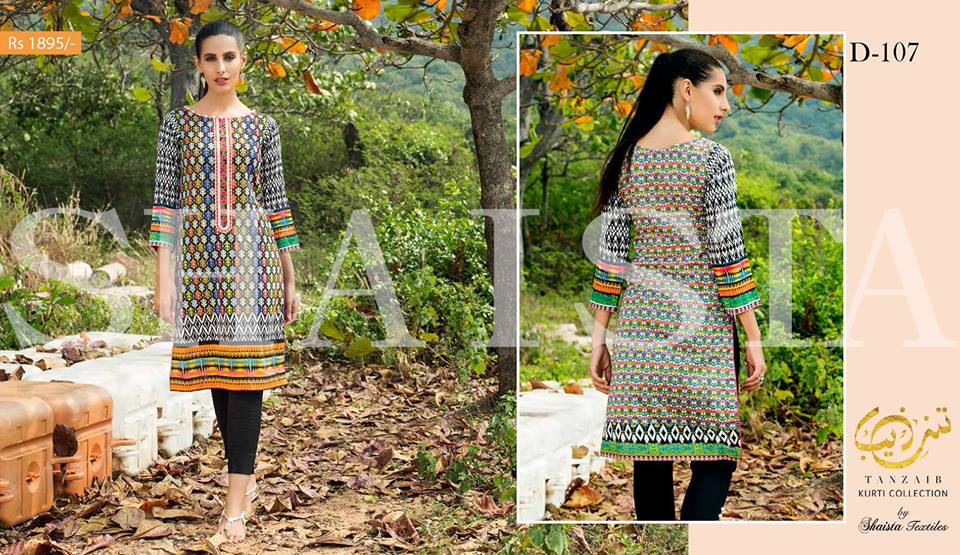 If you are looking to wear something amazing chic and traditional in style then Tanzaib Kurti Shalwar Summer Collection is for you because it has the designs that will make your wearing and dressing more stylish.
You can get more info about these dresses on Shaista textiles website check all the prints that been launched from the following gallery and then buy the one which you like.
See More:-Alkaram Jasmine Collection