Summer Colorful Nail Ideas are according to the trend of clothing color that is worn by women during the summer hot days see the gallery and try any color.
Summer is all about colors whether its clothing accessories or makeup we try different shades and colorful designs that is only seen in hot days not in winter.Today we are bringing Summer Colorful Nail Ideas that can be easily matched with your daily routine outfits.
During the summer dressing and getting ready to go out somewhere you should always have nail designs on your hands otherwise your summer dressing is incomplete.Because being colorful and stylish is the fashion and style statement for the summer.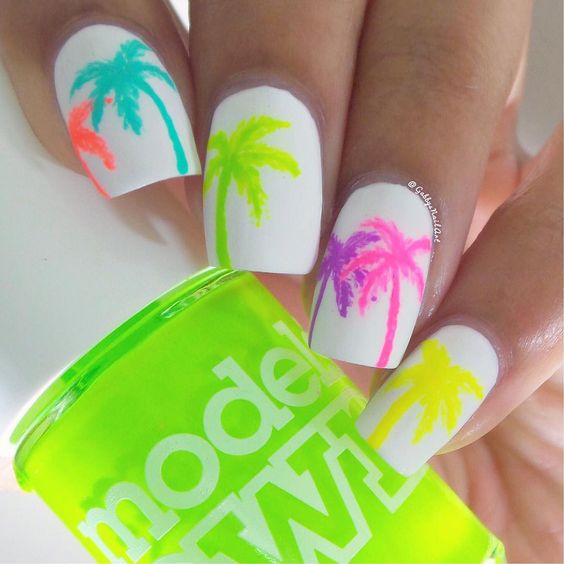 As you know strips are in fashion now a days in clothing so you will see strips on these nail designs too we have already shared dedicated post to this trend you can see Striped Nail Designs post.
This post includes more trends also which are floral designs and neon nail designs we will be showing you these three trends that are in fashion now a days you have to see every image clearly so you can copy the exact design that is shown in the picture.
As we already mentioned we have done a separate post for striped nail designs but we have never mentioned floral and neon designs that is also ongoing trend now a days which you should follow if you are looking for other trend then strips.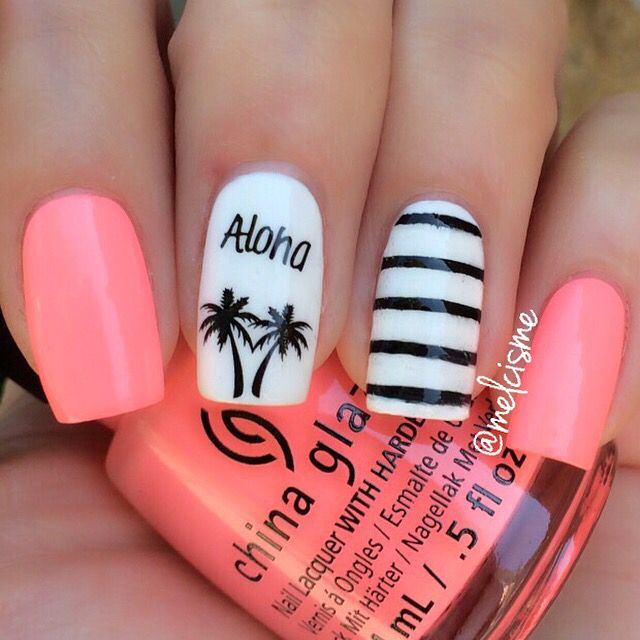 We will share tutorials for these types of nail art in about a week so wait for that post too otherwise if you want to learn on how to do basic nail arts or some stylish one's other then shown then see Spring Summer Simple Nail Art Tutorials to learn basic nail designs.
So lets explore Summer Colorful Nail Ideas that are trendy fashionable and style statement for this season.