Simple Nail Tutorials can be used in your everyday routine with different types of summer outfits check out these colorful nail pictutorials and learn the art.
The best way to do and learn nail art is from the tutorials that are available on the internet it will not just make you nail expert it can also save your money of not going to a manicure saloon.
Every season have thousands of nail arts which are been updated daily these trends are not by some designers fashion bloggers try them in their own way and let their knowledge travel to whole world with the help of internet.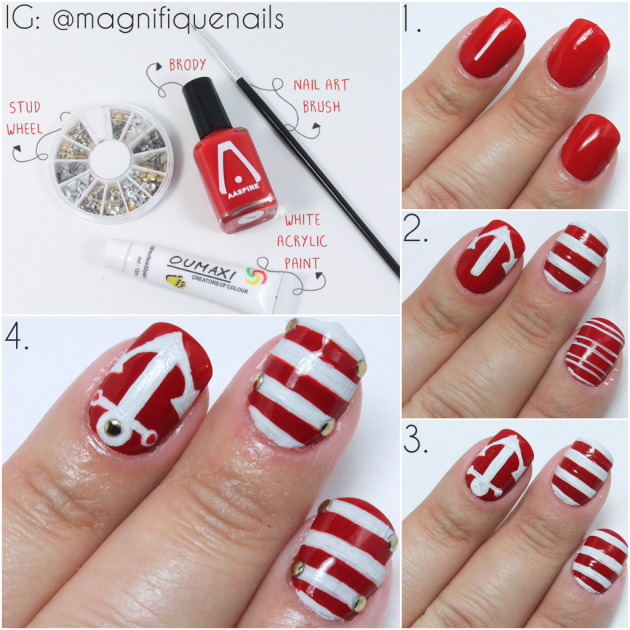 Following tutorials are very trendy and according to the summer season as this season is about colors there are many combinations you can try.These are simple nail tutorials but stylish in designs can be matched with any type of outfit.
Same types of patterns and colors that you have seen on clothing are used on nail art like pastel and light color forms and in patterns striped and dots that you have seen in clothing now you will see on nails.
These are very easily you just have to follow the 1,2,3 step pictures and at the end you will see the better result.If you don't know how to do it then its your best chance to show your art skills.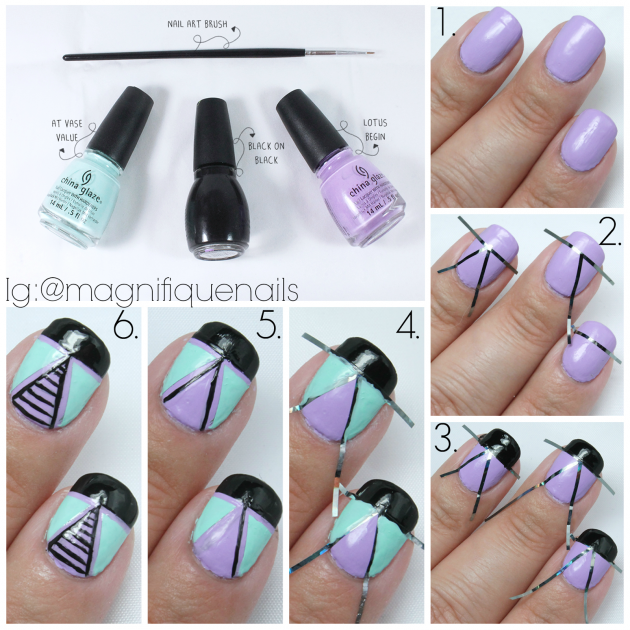 If you are already nail art expert then show us your skills on our Facebook page send your photos next time we will be featuring you.Its always a good feeling when we make something from our own hands.
All of these nail arts will easily be matched with your dresses not matter which occasion is you can use them on special events also.Students can use these in their daily styling and look more stylish by following Simple Nail Tutorials.
See More:-Spring Summer Simple Nail Art Tutorilas