Monsoon Lawn Summer Outfits is a product of Al Zohaib textiles recently vol-3 was launched and we have got all the designs for you from the collection.
Al Zohaib textiles is one of the common brands who design for masses their dresses are not for some specific category of buyers.Women of every age group and working class can buy these dresses because all dresses are in economical prices.
Al Zohaib is working in Pakistan fashion industry from quite some time now over the years they have shown many lawn collections that have become their signature collections.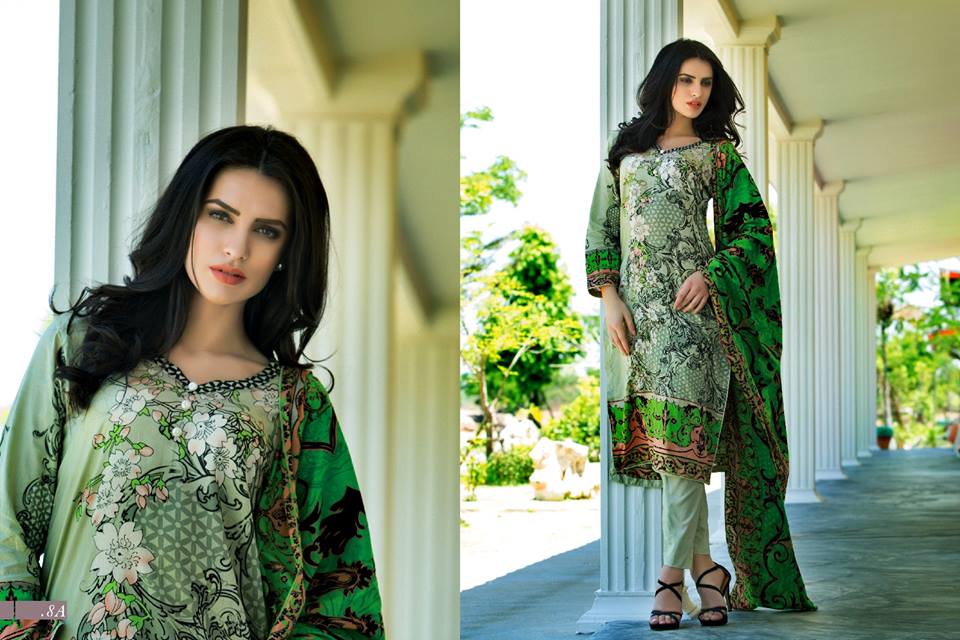 Monsoon lawn are one of their collections that are updated season wise and this season we have already seen two versions before and this is the 3rd volume for the summer.Previous two were more of spring lawns rather then summer.
These are 3 pcs shalwar kameez suits that can be worn anywhere wear these in your daily routine as a casual dress.Or wear with heels and some jewelries to make them perfect for outing on different events.
At just 1350 rupees you will be getting quality clothes with trendy embroidery art work on them.Dont' hesitate to wear these while going out on sunny day because these are fabricated inside lawn fabrics that will make you feel comfortable even in uneasy heat environment.
Duppatas of this collection are with separate prints that are matching with shirts but not exactly in same design.This time Al Zohaib have tried to make contrast of different traditional designs that is always their specialty.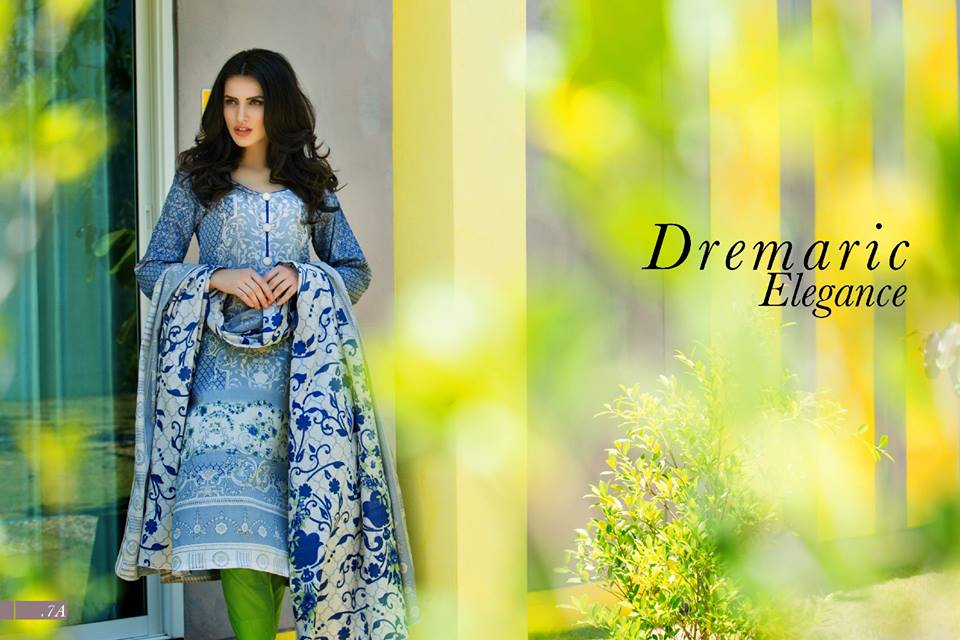 Choices are available of sleeveless and with sleeve shirts some with sleeves shirts also have embroidered patters that is making those dresses more charming.Prices are same for all of them so you can buy as many you want and economical also.
Lawn clothing lines are improving day by day as brands are producing more high quality work with unique and new form of embroidered printed patterns that was never seen before in the Pakistan fashion industry.
Previous Al Zohaib collections was also stylish you can see them in Zanisha Embroidered Collection and Mahiymaan Signature Series Collection.Now lets see all the designs of Monsoon Lawn Summer Outfits that are available for you.