Lala Classic Embroidered Summer Collection are 3 piece beautiful printed shalwar kameez dresses that you can wear anywhere available in low prices.
Lala Textiles dresses are one of the cheapest rates dresses available in the market because the brand always target common people.That's why there are so many collections in one season we have already shared their other collections which were launched prior to this collection.
This collection is known as classic embroidered shalwar kameez dresses because these designs will make you feel special.All the collections launched recently are made within lawn fabric this is what you are getting in this collection too.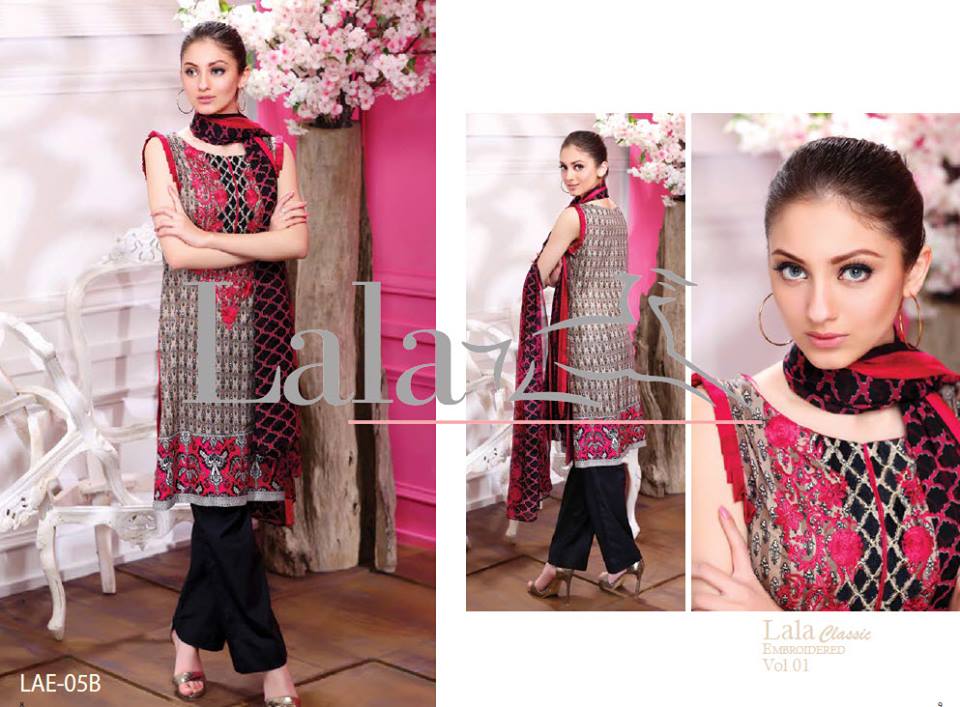 Throughout the summer season you will see lawn fabric in different designs and dress types brands use it in variety of ways.These are the traditional 3 piece shalwar kameez dresses for your daily usage brand have not mentioned that these are casual or formal.
So you can guess that by seeing the prints that these are daily wearing dresses.Lala textiles have used different designs for neck area some are rounded and some are in V shaped.
With different embroidered patterns used all over the dresses Lala textiles is surely one of the most trend setting brand.Because they also launch unique dresses and you will find different art work on every dresses some are done by hand and some digitally.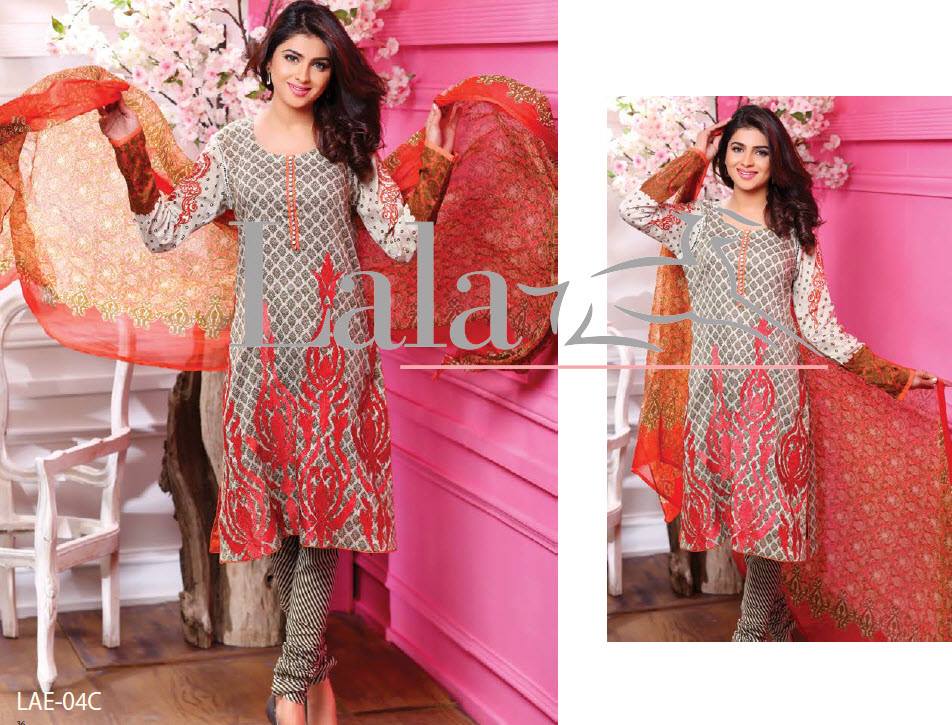 Price is the main concern when ever you are buying the dress but with Lala textile collections you can easily buy any high quality dress in your buying range.
You don't have to spend much if these types of brands are producing high quality stuff in low prices the starting price of single unstitched dress is 1,650 rupees.
So what you are waiting bring colors to your life this summer season by wearing any of the Lala Classic Embroidered Summer Collection.
We are displaying some of the dress images from the collection so you can have ideas about what type of designs are available in this collection.
See More:-Lala Textiles Vintage Series Summer Collection