Gul Ahmed Bandhani Lawn Collection are the special occasion spring/summer dresses that were launched recently check out the complete detail about this collection.
Gul Ahmed is the top selling brand of Pakistan over the years they have proved that by designing different patterns of dresses.This season they have already launched so many different prints for different occasions.
Some are for casual wearing and some are special occasion wearing dresses can be categorized as formal or semi formal dresses.The quality of prints and fabric is always high by the brand Gul Ahmed have used lawn for this collection.
Their lawn is the lightest lawn dresses in the market that's why they have claimed that they are the original lawn of Pakistan.When ever you wear their lawn dresses you will feel light weight because dress is so light and comfortable.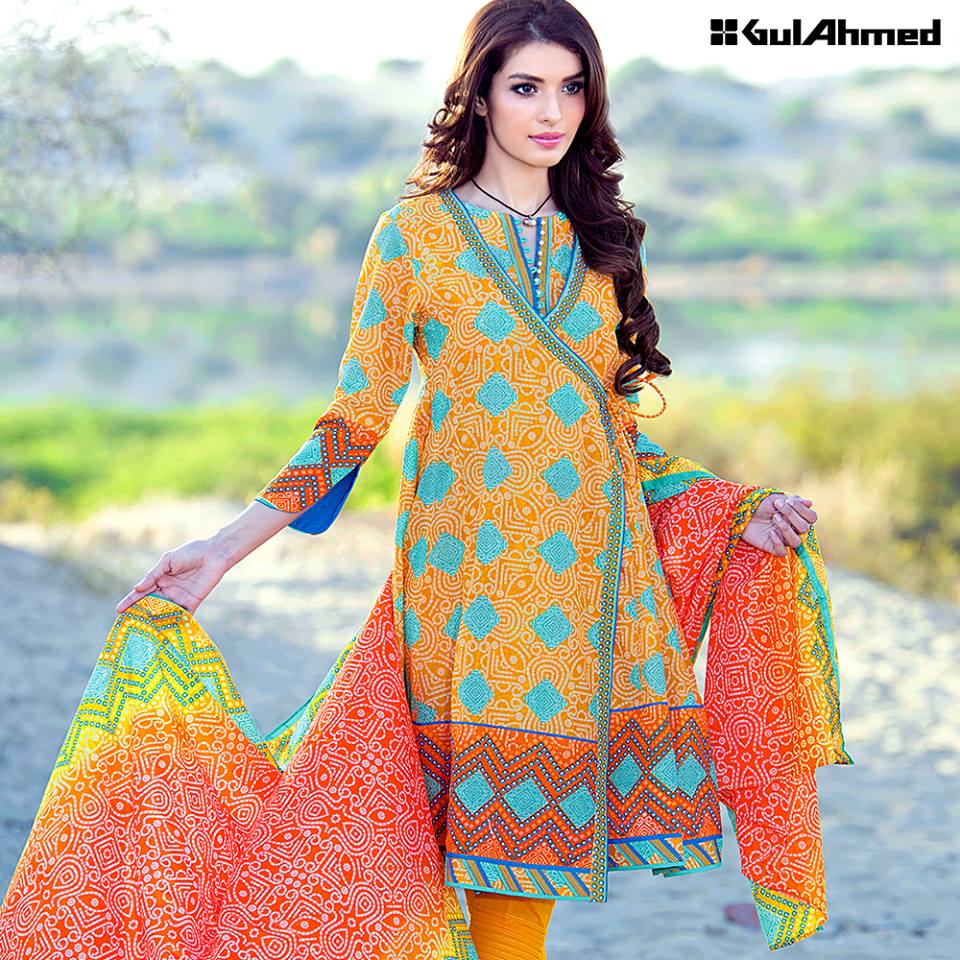 You can wear these in bright sunlight whenever you are going out and your body will not feel much heat.Otherwise there are some low quality brands available in the market their lawn dresses is not light as they claim.
But with Gul Ahmed you will always get high standard dresses that's why they are on the top of the list when ever you are going to shop for the new season.At the start of every season they always show different designs which are designed for the mid or both seasons.
Jut like the collections by Gul Ahmed you are seeing now a days on Stylevilas are for both spring and summer season.When we will reach in the mid of summer then you will get exclusive summer collections which will be different from these designs.
This is the three piece collection in which you will get printed shirts,printed sleeves,printed duppata and dyed shalwar of different patterns.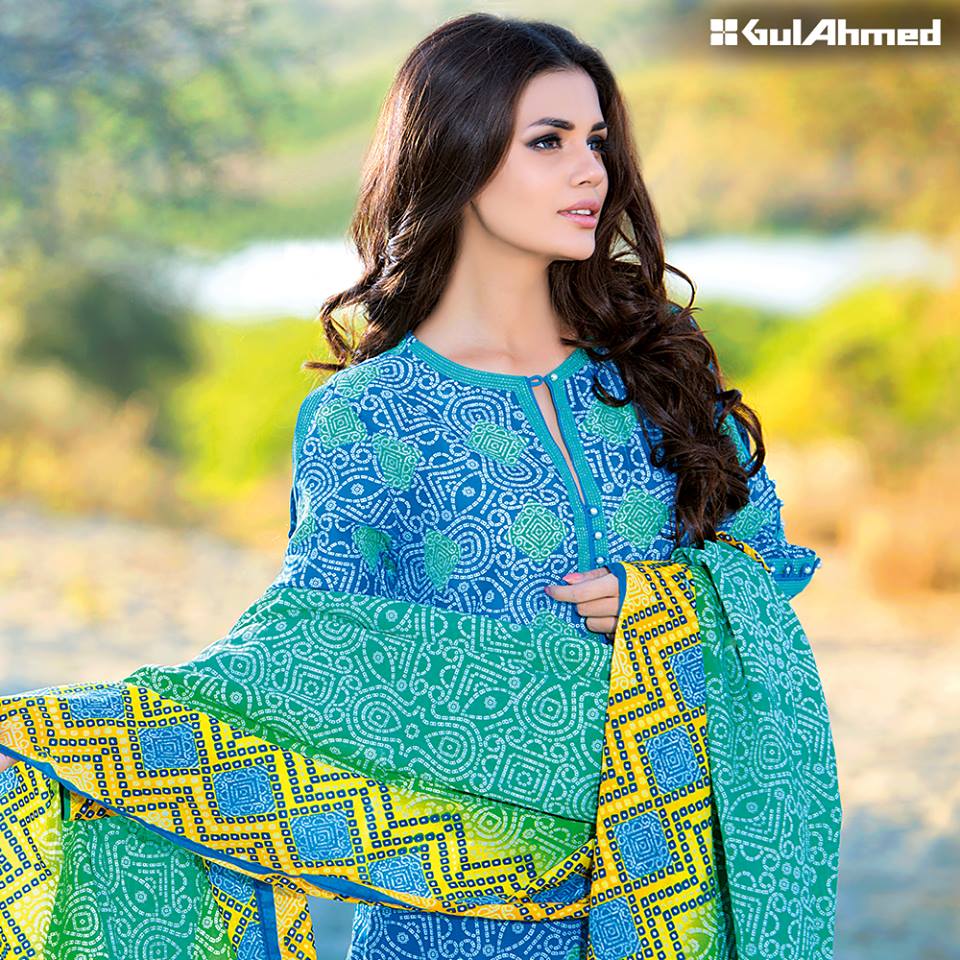 All the prints and embroidered work is beautiful and tribal in style some have simple prints but in overall dresses these prints can be worn on any special occasion of spring/summer season.
Dress designs of this collection are also different some are modern style of shalwar kameez dresses with different cutting styles of shirts and some are the traditional old style shalwar kameez outfits.
Light and sharp color combination have been used by the designers of Gul Ahmed brand to attract more young customers because these prints are loved by young girls more then any other aged women.
You can get price and other details about these dresses from Gul Ahmed official website at the end we can say that Gul Ahmed Bandhani Lawn Collection is must buy for this season.
See More:-Bamboo Silk Collection Gul Ahmed Dresses