Floral Jackets is one of the trends of spring and early summer that can be worn in many ways here we have some examples for you.
As winter is going we can see fresh flowers blooming and feel the freshness in the air of new season that is spring.Early spring will be a bit cooler in the morning with enjoyable evenings.
This type of season has many different prints everywhere in the world on different styles of clothing.In Asian countries like India and Pakistan, you will see floral prints in traditional dresses.
In the western part of the world, you will see clothing accessories like tops and jackets in floral prints.This is what you gonna see in today's post-Floral Jackets with spring casual wear.
Floral Jackets With Spring Casual Wear 
As we mentioned earlier floral trend will be seen everywhere during this spring and early summer season and there are plenty of ways you can try this trend.
You will find tops, pants or even a simple floral jacket can make a statement for you this season.That's why we have focused on floral jackets and going to show you how you can try it on the different casual dressing.
These types of jackets are available in different designs and styles you can see examples from our selected image gallery at the end of this post and decide which one suits your dress.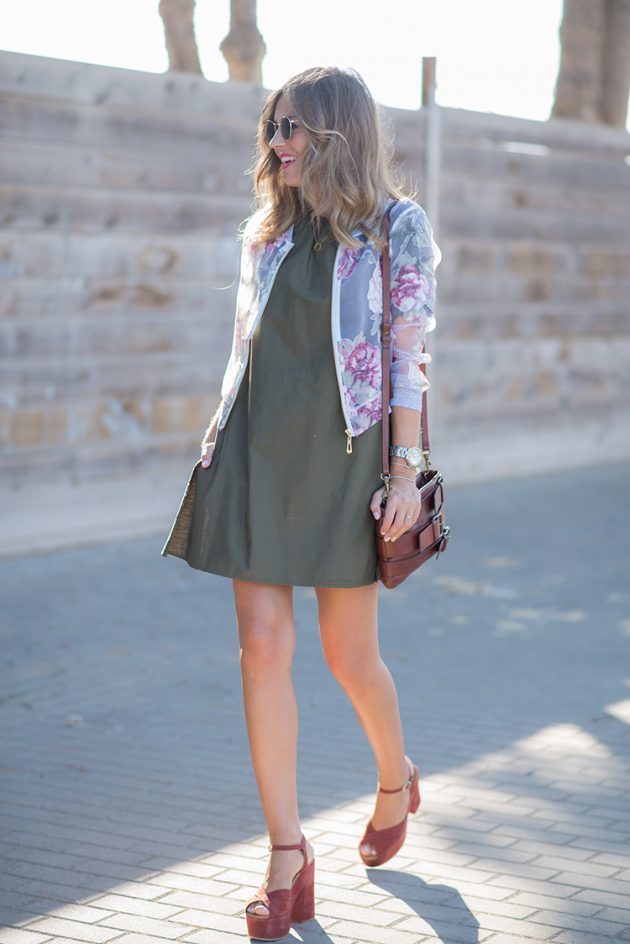 If you are going to wear monochromic outfits then you should definitely wear one of the designs shown below just to add more charm to your dressing.
These jackets are not just meant to be worn on casual occasions you can wear them with your formal clothing also.Spring is famous for flowers that are why clothing patterns are chosen floral this season.
These jackets can be worn later during the summer time also when you have occasionally rainy days.Depending on weather conditions you should choose light fabrics jackets.
There will be thick jackets available but you should not buy them as you want these for style only and can be worn during the early summer.
These styles are shown by one of the best fashion bloggers on the web you can copy their styles save these pictures to your devices for later reference while shopping.
Floral jackets look best when you wear them with colorful clothes but don't stick to one rule you need to experiment it with different colors and styles.
Strip dresses are another examples of patterns that you can try with these jackets.If you are getting ready for work then wear it with high heels and add some artificial jewelry if you like.
These jackets look great while traveling also if you are a traveler then this clothing item will look great on you as you can see the image gallery we have gathered all type of styles.
From casual to bit formals everything can be seen from Floral Jackets image gallery.Have a look at the complete set of images and share it with your friends.