DIY Closet Ideas are for those who want to arrange their clothes and other things in more practical and efficient way.
We all want the perfect closet in which we can arrange our clothes, shoes, jewelry and other items in a perfect manner.But it's difficult to arrange everything at one place because most closets are not designed in that way.
But don't worry Stylevilas is here to ease your problem and just like all other DIY solutions we are here to show you DIY Closet Ideas which will help you organize everything as you want.
DIY Closet Ideas & Hacks
We will show you 7 of the best DIY Closet Ideas you just need to choose the perfect design for your wardrobe.
1.Using Picture Frame as Cork Board for Jewelry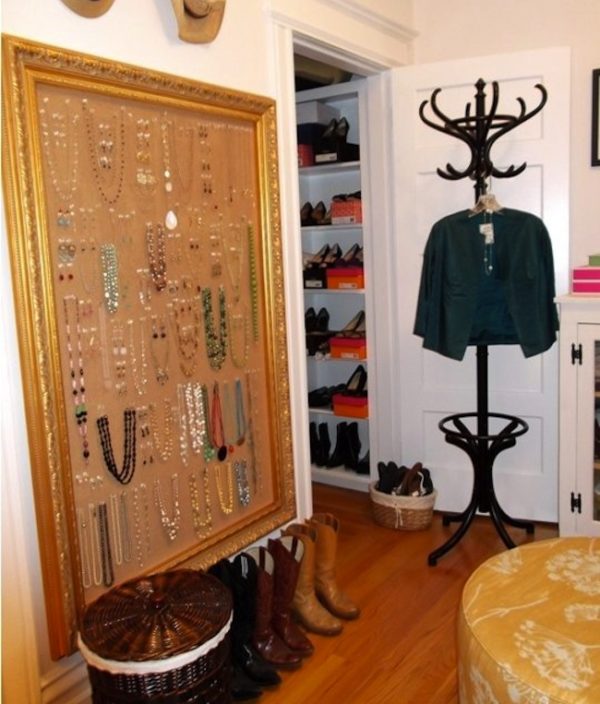 If you are one of those who likes to wear jewelry a lot and you have lot's of them and couldn't find a place to store them than this picture frame as cork board is best to hang all your important jewelry.You just need to find a big frame even if you don't have you can buy the used one from the market.Just put nails in places where you want to hang the jewelry and you are ready with your jewelry storage.
2.Hidden Jewelry Storage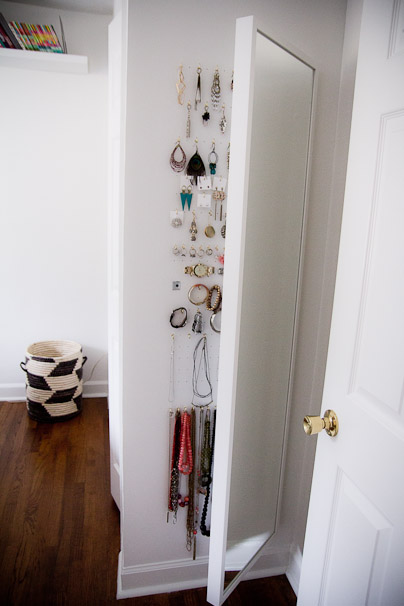 If you are in a small house or apartment then you need to make use of every little space in your home.One of the best ways to organize jewelry in a small house is using the hidden jewelry storage.You can put nails just behind the entrance door and organize all your favorite jewelry items.
3.Slide Out Scarf Organizer

If you are one of those people who have lot's of scarves and belts and doesn't have much space in the closet then sliding organizer is best for you.This is easy to do but if you don't have skills then hire an expert.Just a little investment and can save a lot of space and all your scarves and belts will be well organized.
4.Old Shoe Boxes to be used in Closet Drawer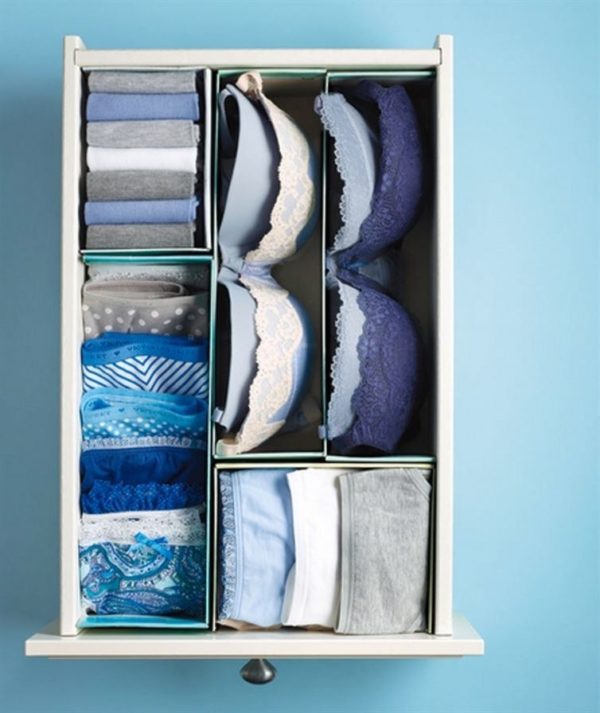 Never throw old shoe boxes they can be used in many different ways like you are seeing in the above picture shoe boxes are used to organize clothes and other necessary things.You can place shoe boxes in your drawer like shown above and make drawer more useful.
5.Using Curtain Rings and a single Hanger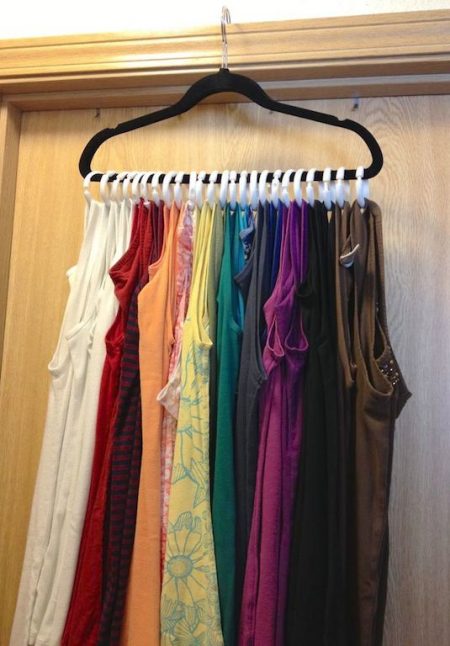 If you like wearing tank tops and have many of them then you can store them on a single hanger using curtain rings.All you need is to have shower curtain rings and a big hanger to organize all your tops on a single hanger.
6.Pants Rack Hanger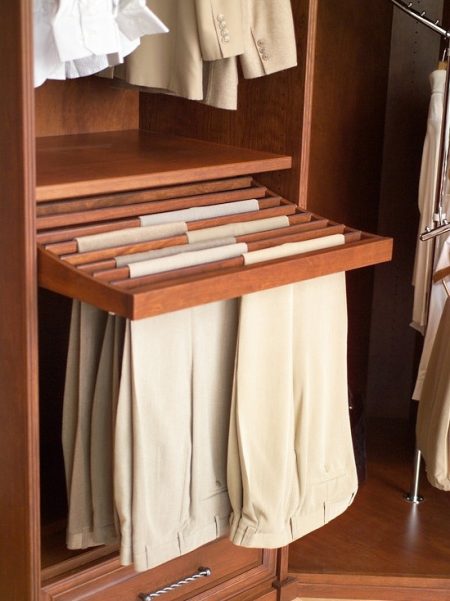 Pants take lot's of space in a closet but you can organize them by using the pants hanger like shown in the image.Your pants will be straight and you can organize pants in more productive way.
7.Rail Shoe Rack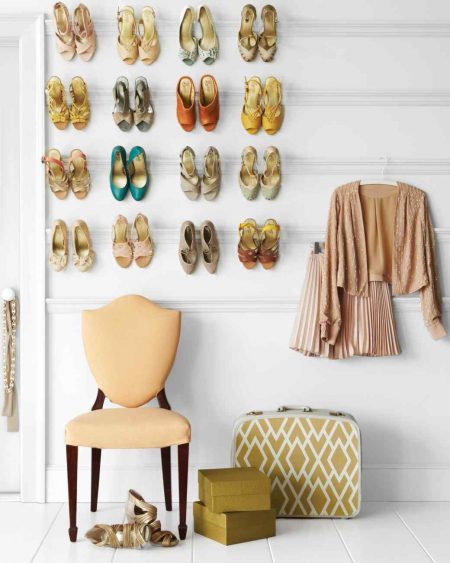 Have lots of heels? and want to store them in a single place? this rail shoe rack is the best artwork you can do to your bedroom.You can use any side of your room's wall and attach the railings where you can adjust your heels all at one place.
These were DIY Closet Ideas you can use all of them or use any of them which suits your need.
See More: –Trendy DIY Shorts