Denim Shorts is the vintage trend that is making its mark back into the fashion industry with new modern designs lets see some of the street style trends.
Shorts of any type are worn in heat days more often then any other clothing pieces because it provides relief and comfortableness.Available in versatile designs and colors you will find them everywhere now a days.
The one which never get out of fashion are denim shorts which have been the trend of 80's and later era then faded away for some time but now its coming back.Denim is the timeless classic trend and wearing its shorts is pulling the timeless classic trend in one way.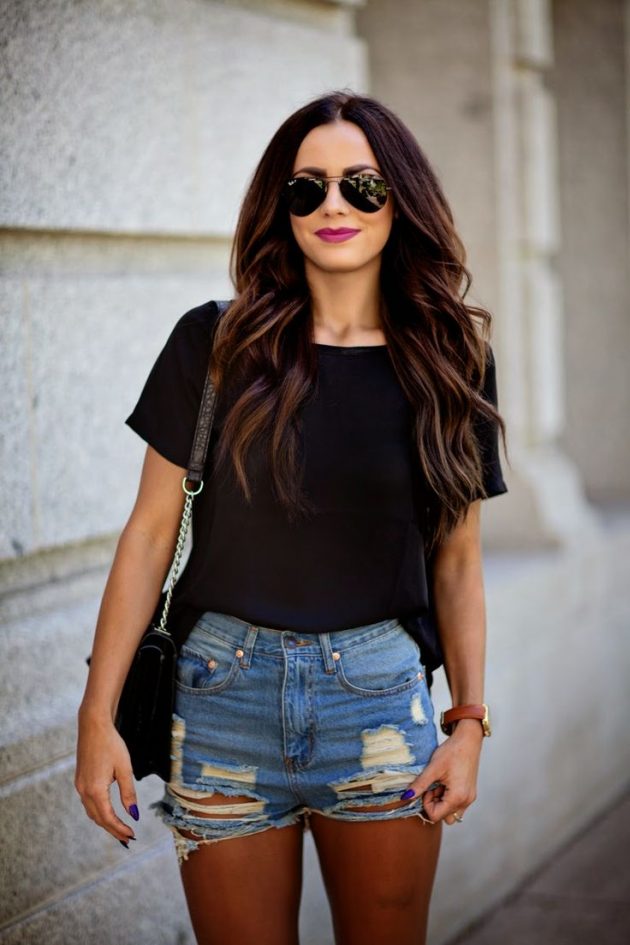 Denim shorts can be styled and worn with any type of tops these can become casual wear or if styled in a proper way and worn with heels and other fancy accessories these can become perfect night out dress.
Since denim is easily matched with anything you won't find it problem for matching it with different accessories.You can go for neutral color top,floral top or its own denim one or try some patterned tops all will look great and have stylish effect on your personality.
Choose shorts which are in regular waist or you can try the High Waist one's above mentioned tops will look great with them.Images we are showing you are for every type of situation whether its casual time or going out for office we will show you how you can style it in appropriate way.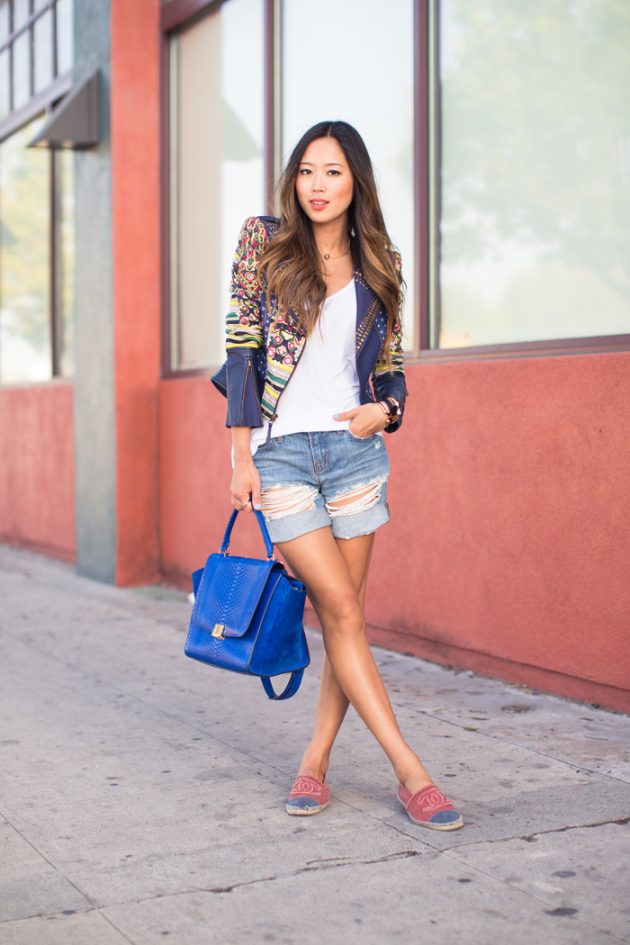 Street style fashion have been shown in different ways its always the best source of inspiration and these are always shown by fashion bloggers from around the world.So check every outfit in detail and have some inspirations from these style statements.
If you are looking for more trends then check out Black Leggings Trend and Wide Leg Pants Trend to try out other trends then shorts.